How to chat in Google Sheets
In this tutorial, we will explore the process of incorporating a collaborative chat feature into Google Sheets to enhance communication and collaboration among users. By implementing this feature, users will have a more seamless and efficient means of interacting and exchanging information within the spreadsheet environment.
Google Chats allows individuals and teams to communicate in real time, facilitating collaboration on projects and tasks. It enables team members to exchange ideas, share files, and work together more efficiently. Google Chats serves as a centralized hub for communication within an organization.
Step 1 – Share the sheet
– To converse with individuals within the sheet, you need to grant access to the specific person you wish to chat with.
– To do this, click on the "Share" option in the top-right corner of the sheet.
– Then, enter the email address of the person to give them access to the sheet.
– You can additionally send them a message when you give them access.
Step 2 – Look for the active user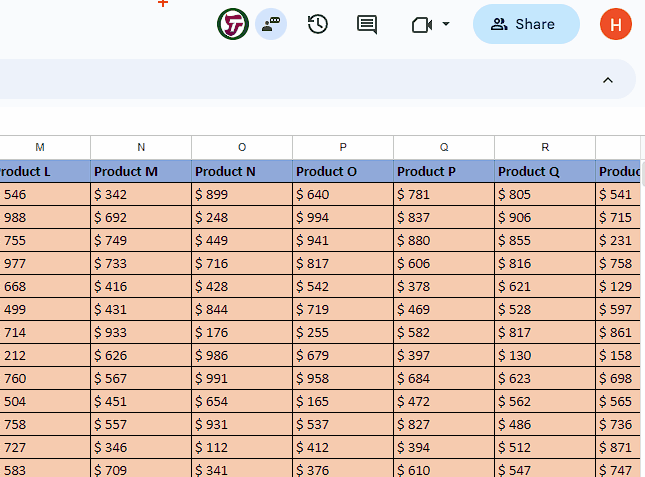 – Now, look on the top right corner of the spreadsheet and you will see the profile picture of the active person.
– You can only chat with the person that is online.
Step 3 – Chat with the user
– Click on the "Show chat" button to open the chats.
– Then type any message you wish to send and you can talk to the user this way.