How to unhide a sheet in Google Sheets
Google Sheets is a powerful tool for creating and managing spreadsheets, but it can be confusing for new users to find and unhide sheets that have been previously hidden. In this tutorial, we'll walk through the step-by-step process for how to unhide sheets in Google Sheets.
Here we have three sheets, two of them are hidden, we will unhide it using two different but simple methods. Let's start!
Method – 1 View tab method.
Step – 1 Open the View tab.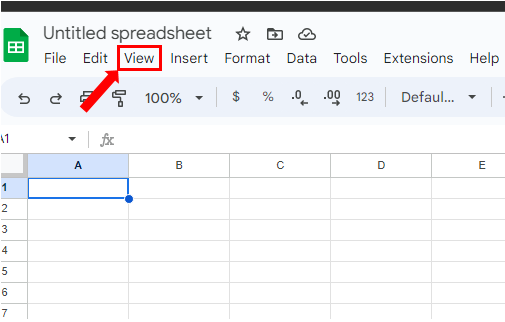 Go to the ribbon.
Click on the View tab.
Step – 2 Unhide the sheets.
After clicking on the View tab, Move the cursor to the Hidden sheets option, and a side menu will appear.
In that side menu Hidden sheets will be shown.
Click on the Show Sheet to unhide the sheet.
Method – 2 View all sheets.
Step – 1 Click on the Hamburger icon.
To view the hidden sheet click on the Hamburger icon at the bottom of the sheet with sheet tabs.
It will show all the sheets including the Hidden sheets.
Step – 2 Open the Hidden sheet.
After clicking on the Hamburger icon click on the sheet you want to unhide.
That sheet will appear automatically.