How to copy values in Google Sheets
Copying values in Google Sheets refers to the process of copying and pasting only the values of a selected range of cells, without copying any of the formatting or formulas. This is useful when you want to copy the content of a cell, but not the underlying formula or formatting, and use it in another location in your spreadsheet or in a different application.
The dataset contains a report from a small store that includes the expenses, sales, and profits for each year. The profits are calculated by subtracting the expenses from the sales. We want to copy only the profit values and not the formulas. However, if we simply copy and paste the cells from Profit column and try to paste them somewhere else then we get the #REF! Error as shown below. To avoid this we'll show you how to copy values in google sheets using the following 2 methods.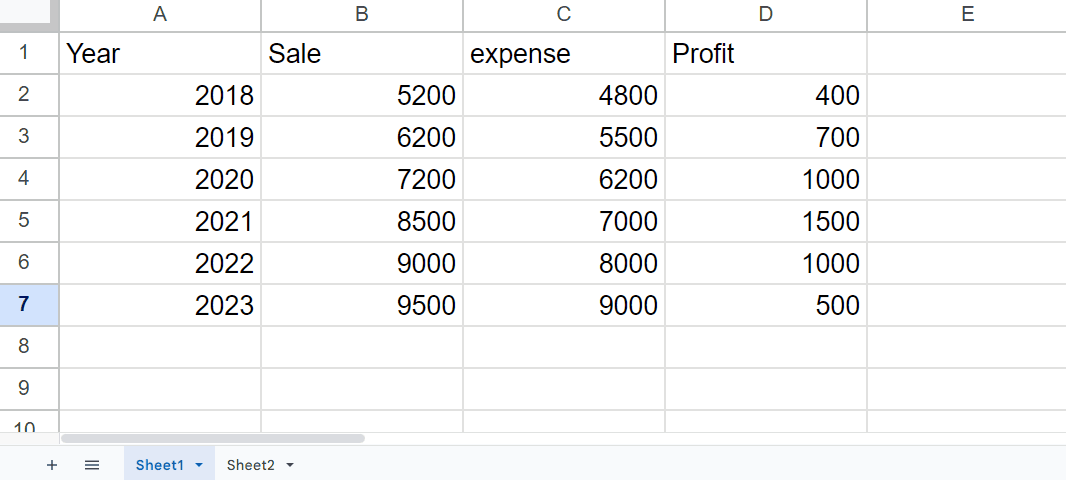 Method 1: Copy Only Values using shortcut keys
Step 1 – Select the range of cells
Select the range of cells that you want to copy
Step 2 – Press the CTRL+C keys
After selecting the range of cells, press the CTRL+C option to copy the selected range
Step 3 – Select the cell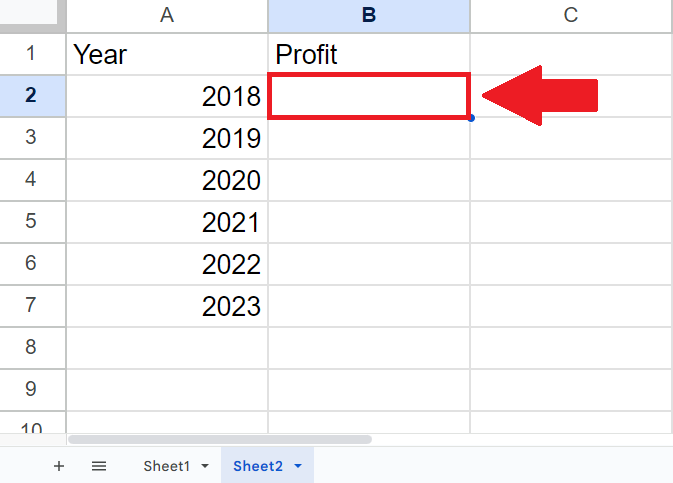 After copying the range of cells, click on the cell where you want to paste the copied range
Step 4 – Press the CTRL+SHIFT+V keys
After selecting the cell, press the CTRL+SHIFT+V keys to get the required result
Method 2: Copy Only Values using the Paste Special option
Step 1 – Select the range of cells
Select the range of cells that you want to copy
Step 2 – Press the CTRL+C keys
After selecting the range of cells, press the CTRL+C option to copy the selected range
Step 3 – Select the cell
After copying the range of cells, click on the cell where you want to paste the copied range
Step 4 – Open the Context menu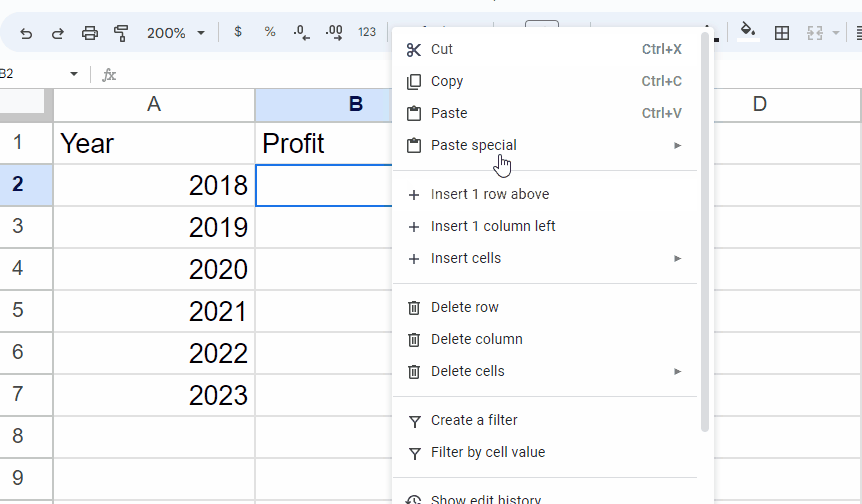 After selecting the Cell, right-click on the cell, and a context menu will appear
Step 5 – Click on the Paste Special option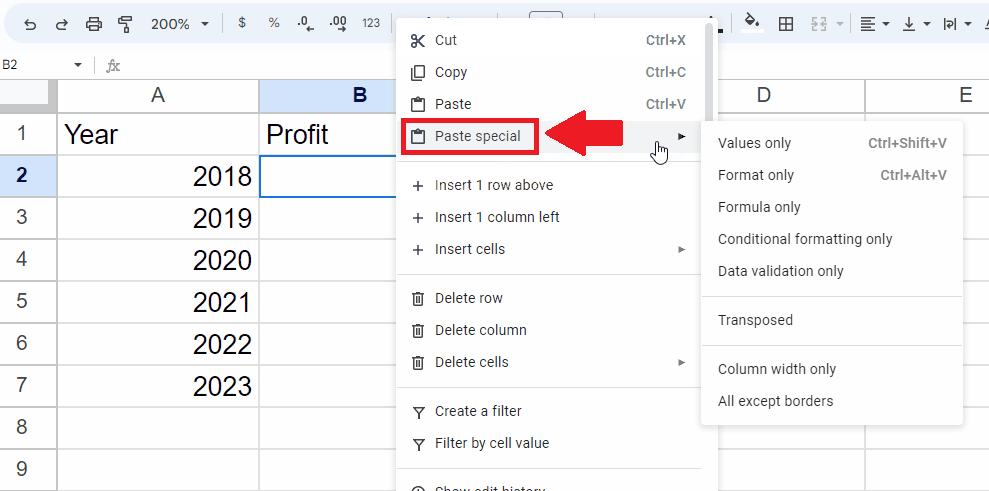 In the Coext menu, click on the Paste Special option and a right side menu
Step 6 – Click on the Values Only option
From the right side menu, click on the Values Only option to get the required result