How to copy and paste from Excel to Google Sheets
Copying and pasting from Excel to Google Sheets refers to the process of transferring data from a Microsoft Excel spreadsheet to a Google Sheets document by copying selected cells or a range of data in Excel and pasting them into a corresponding location in Google Sheets.
Our dataset comprises information about individuals residing in an apartment, including their names, ages, genders, and occupations. This data is stored in an Excel spreadsheet, and we wish to transfer a specific range of cells from this spreadsheet to a Google Sheet. To do so, we have two options: firstly, we can use keyboard shortcuts, or secondly, we can use the context menu. Google Sheets and Excel can interact with each other through the clipboard data and we'll show you how to take advantage of this fact in this step-by-step guide.
Method 1: Copy and Paste Data using the keys
Step 1 – Select the Range of Cells
Select the range of cells that you want to copy
Step 2 – Copy the range of Cell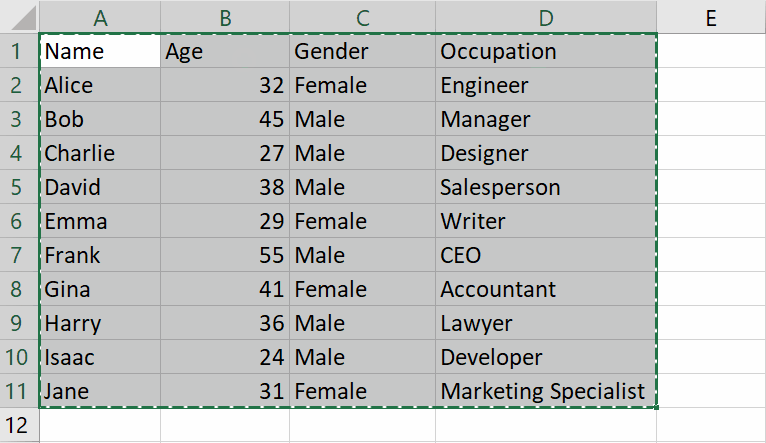 After selecting the range of cells, press CTRL+C to copy the range of cells
Step 3 – Select the Place to Paste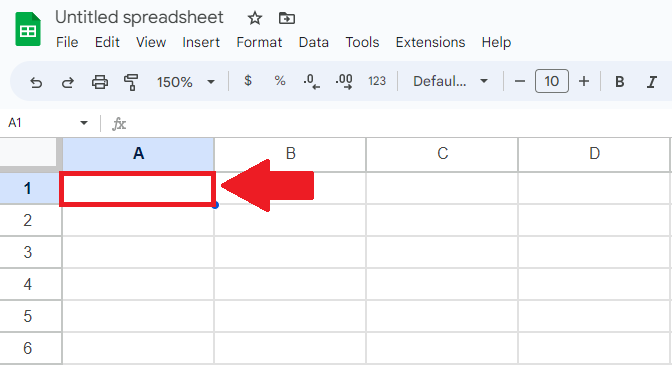 After copying the range of cells, open the Google sheet
And click on the place where you want to paste the range of cells
Step 4 – Press CTRL+V keys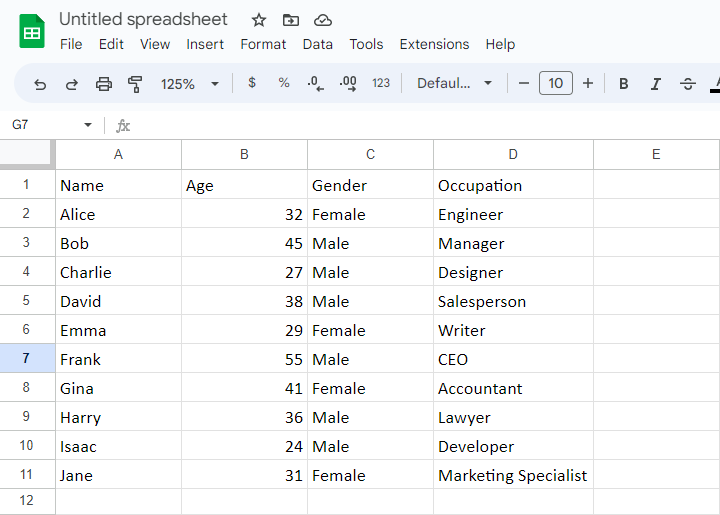 After selecting the cell, Press the CTRL+V keys to get the required result
Method 2: Copy and Paste Data using the Context menu
Step 1 – Select the Range of Cells
Select the range of cells that you want to copy
Step 2 – Copy the range of Cell
After selecting the range of cells, copy the range of cells
To copy the range of cells, right-click on the selected area, and the context menu will appear
In the context menu, click on the Copy option
Step 3 – Select the Place to Paste
After copying the range of cells, open the Google sheet
And click on the place where you want to paste the range of cells
Step 4 – Paste the selected range of cells
After selecting the place, right-click on it and the context menu will appear
From the context menu, click on the Paste option to get the required result