How to select rows in Excel
You can watch a video tutorial here.
Excel is a popular spreadsheet application in which the workspace is arranged in rows and columns. You may need to select multiple rows either to format them or to move them to another location.  There are different ways to select rows that are adjacent to each other and those that are not.
Option 1 – Select adjacent rows
Step 1 – Select the first row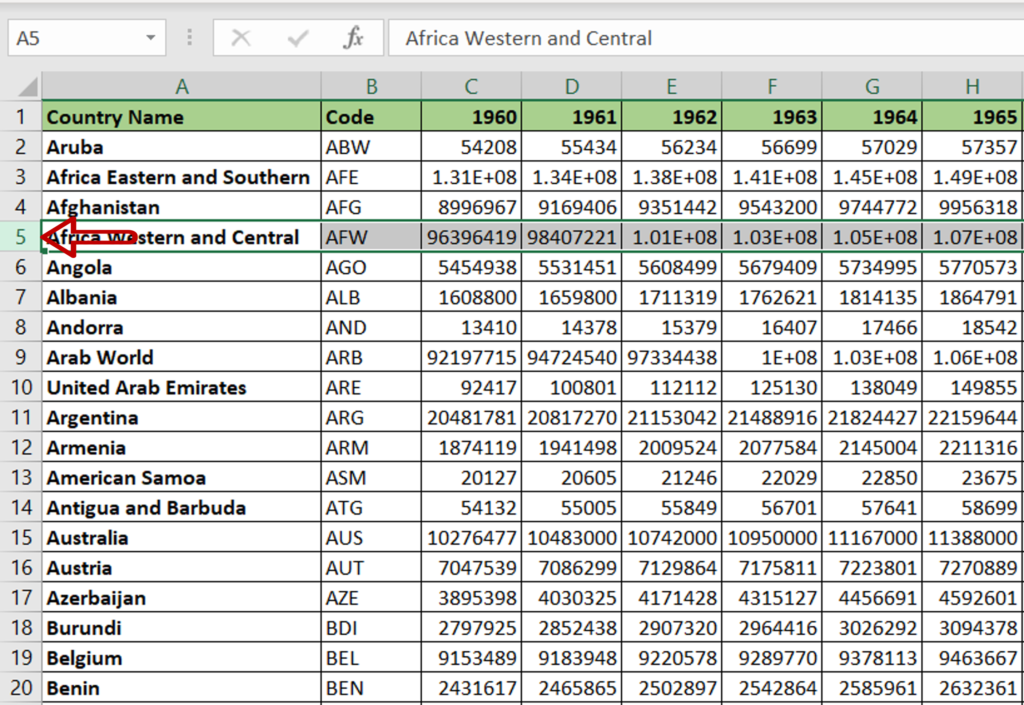 Click on the row header/number
The row is selected
Step 2 – Select the other rows
Hold down the mouse button and drag to select the other rows
OR
Hold down the Shift button and click on the other row numbers that are to be selected
Option 2 – Select non-adjacent rows 
Step 1 – Select the first row
Click on the row number
The row is selected
Step 2 – Select the other rows
Hold down the Ctrl key
Click on each row header that is to be selected