How to retrieve an unsaved Excel file
You can watch a video tutorial here.
One of the basic rules of working with files on a computer is to always save your work. Everyone must have faced a situation where having done a lot of edits, the application suddenly closes and all the work is lost. Excel has an AutoRecover option that retains a version of the file if it is closed without saving. This version can be retrieved.  
Step 1 – Open the Info box
– Go to File > Info
Step 2 – Choose the recover option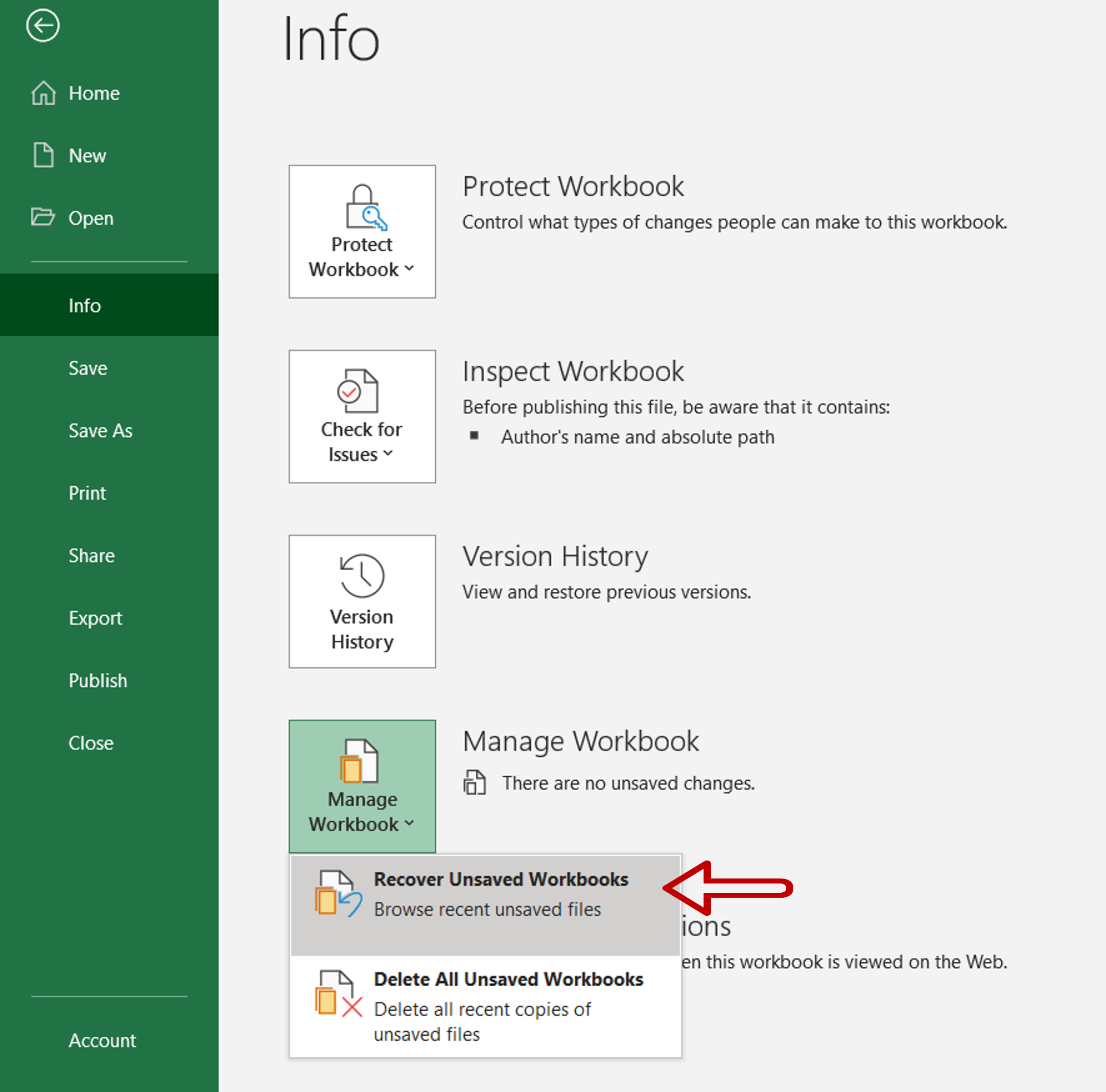 – Expand the Manage Workbooks  dropdown
– Click Recover Unsaved Workbooks
Step 3 – Find the file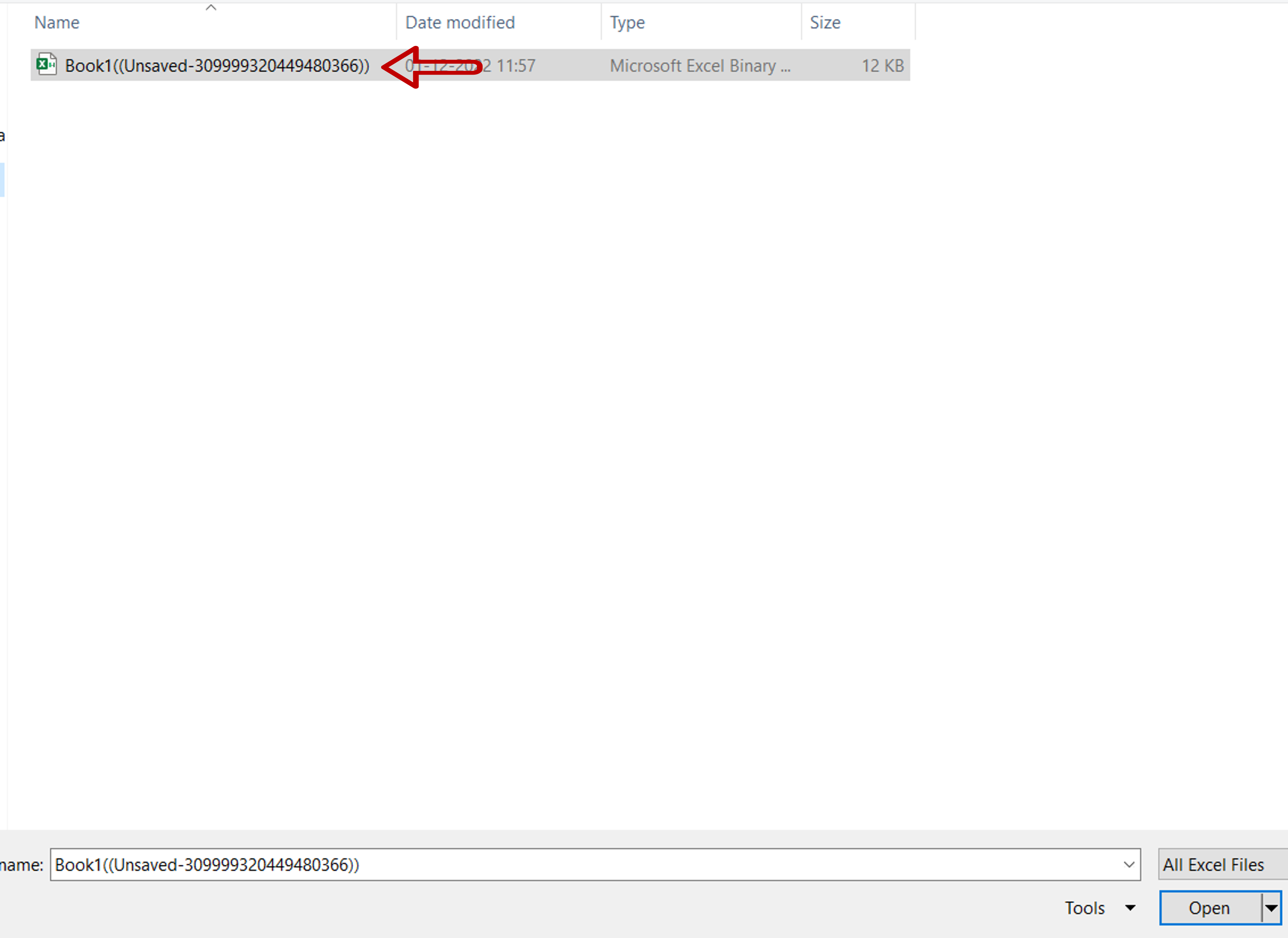 – Select the unsaved file
– Click Open
Step 4 – View the file
– Check that the file is the correct one
– Click Save As
Step 5 – Save the file
– Choose the folder
– Click Save