How to remove strikethrough in Excel
You can watch a video tutorial here.
Excel provides several ways to format text. It is possible to change the color, size, font, and effects such as subscript and strikethrough. You may receive an Excel document where some of the text has a line through it to cancel it (strikethrough), most frequently done by those editing the document. Here we see how to remove the strikethrough.
Step 1 – Select the cells
– Select the cell or range of cells in which the text has been struck through
Step 2 – Open the Format Cells window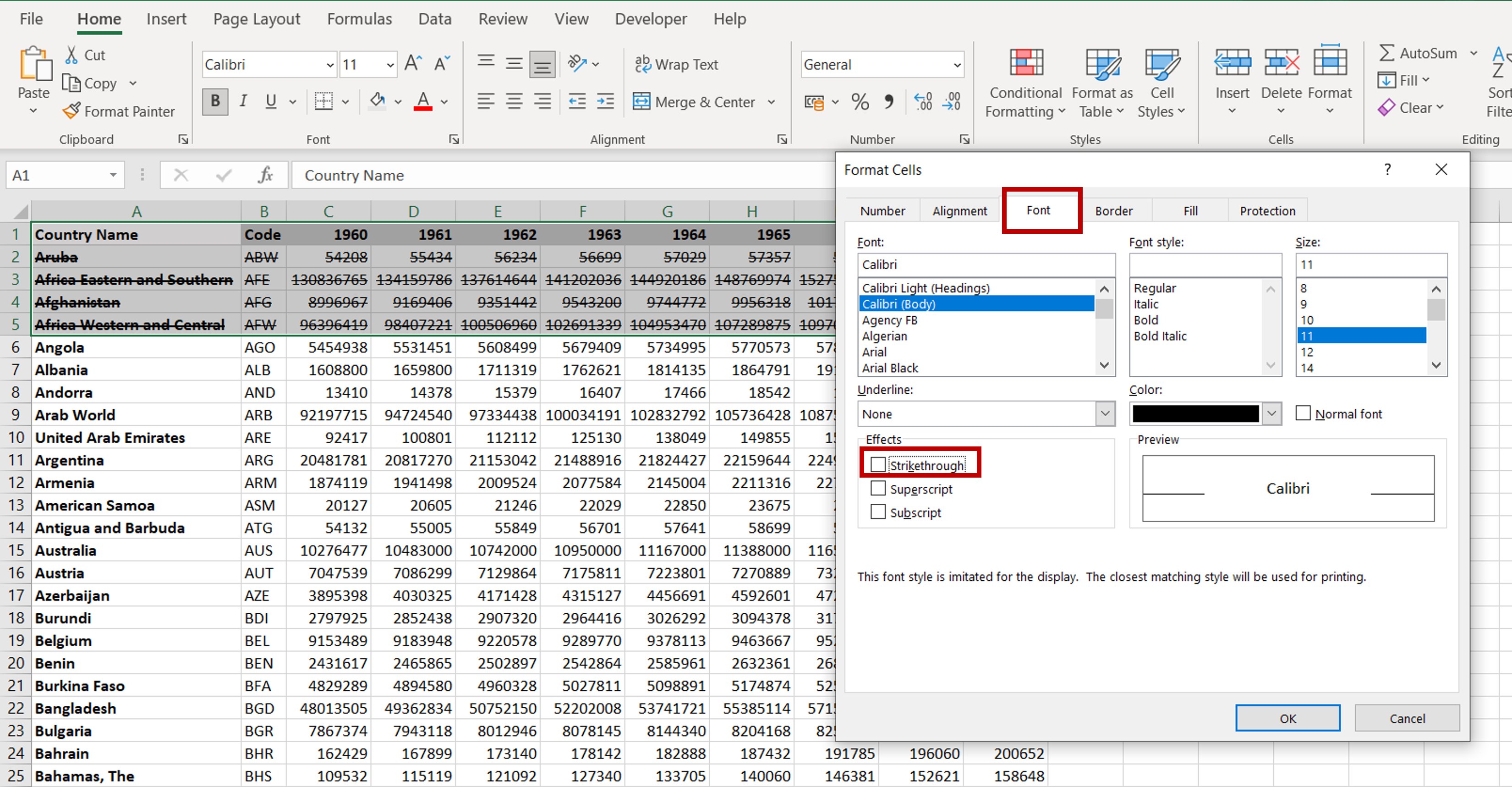 – Go to Home > Number  and click on the arrow to expand the menu
OR
Right-click and select Format Cells  from the context menu
OR
Go to Home > Cells > Format > Format Cells
– Go to the Font  tab
– Uncheck the Strikethrough box
Step 3 – Check the result
– The text is displayed without the strikethrough line