How to remove gridlines in Excel for specific cells
You can watch a video tutorial here.
As a spreadsheet application, the workspace in Excel displays a grid of cells in the form of rows and columns. By default, the gridlines are visible but they can be removed from the display. The setting not to display the gridlines applies to the entire sheet and cannot be applied to specific cells. When formatting a sheet, you may want to remove the gridlines for specific cells to make the information in those cells stand out. Here we will look at using workarounds to suppress the display of gridlines for specific cells.
Option 1 – Change the color of the cell border
Step 1 – Select the area
Select the area for which the gridlines are to be removed
Step 2- Open the Format Cells window
Right-click and select Format Cells from the context menu
OR
Go to Home > Number and click on the arrow to expand the menu
OR
Go to Home > Cells > Format > Format Cells
OR
Press Ctrl+1
Step 3 – Change the color of the border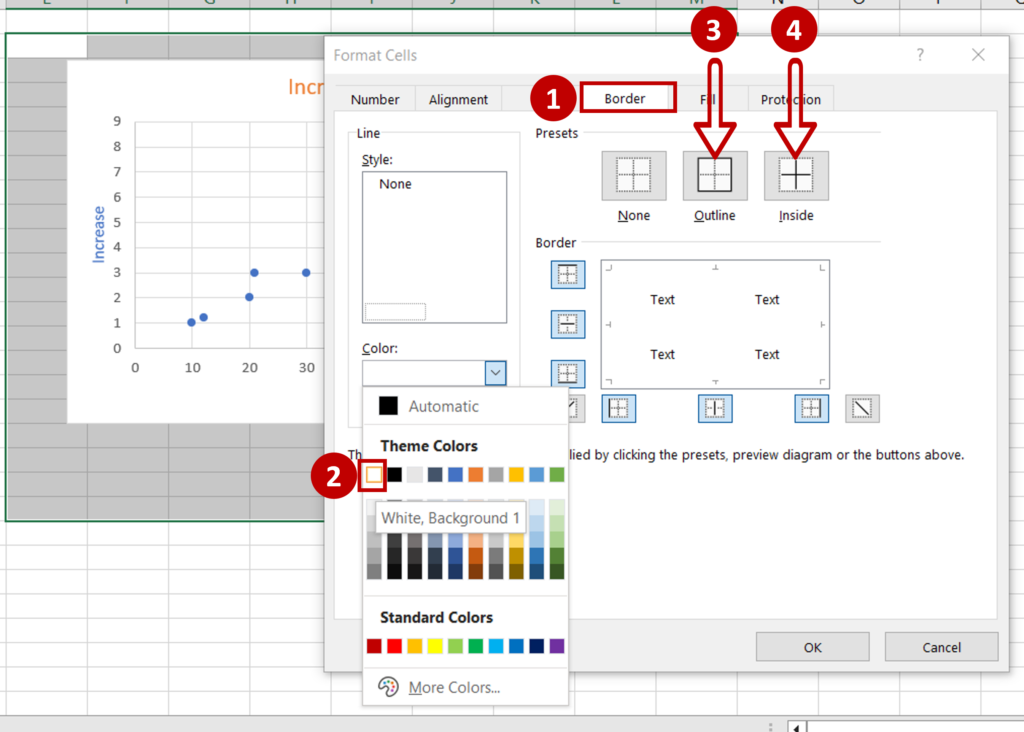 Go to the Border tab
Select the Color as 'White, Background 1'
Click on the Outline button
Click on the Inside button
Click OK
Step 4 – Check the result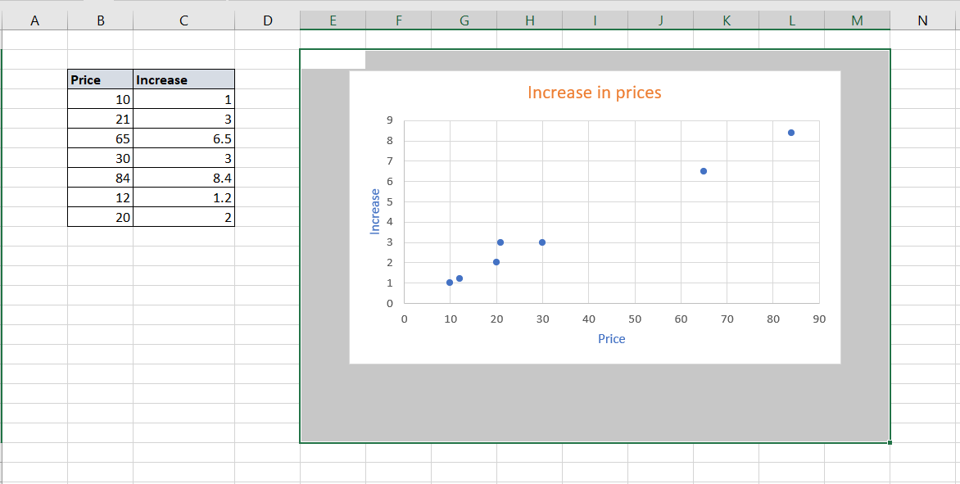 The cell border color is changed to white so the gridlines are not visible
Option 2 – Change the background color of the cell
Step 1 – Select the area
Select the area for which the gridlines are to be removed
Step 2- Open the Format Cells window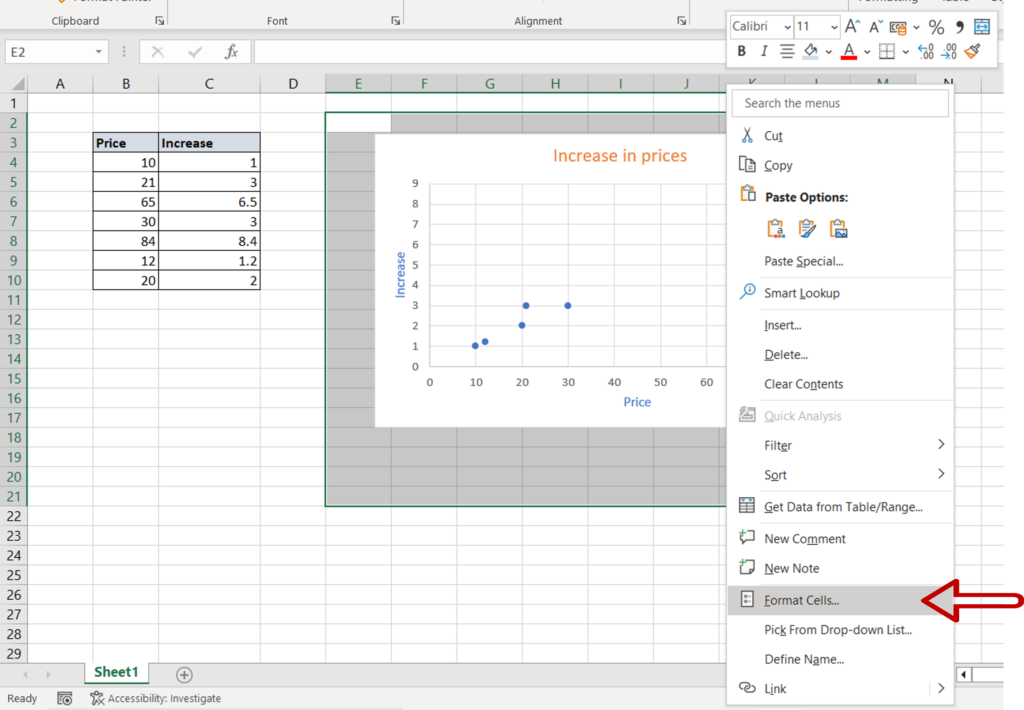 Right-click and select Format Cells from the context menu
OR
Go to Home > Number and click on the arrow to expand the menu
OR
Go to Home > Cells > Format > Format Cells
OR
Press Ctrl+1
Step 3 – Change the background color of the cell
Go to the Fill tab
Select white as the Background Color
Click OK
Step 4 – Check the result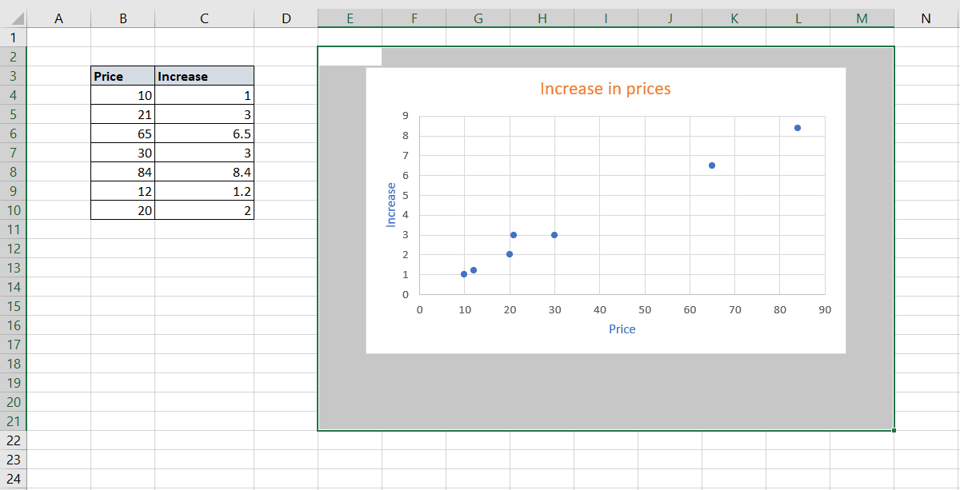 The background color of the cell is changed to white so the gridlines are not visible