How to remove dashed lines in Excel
You can watch a video tutorial here.
When printing an Excel sheet, it is a good practice to check what the print-out will look like by using the Print Preview window. By doing this, you can check that the data fits neatly on the printed page. After using Print Preview, the page breaks appear as faint dotted lines on the sheet. Here we see how to remove those lines.
Step 1 – Check if the page breaks appear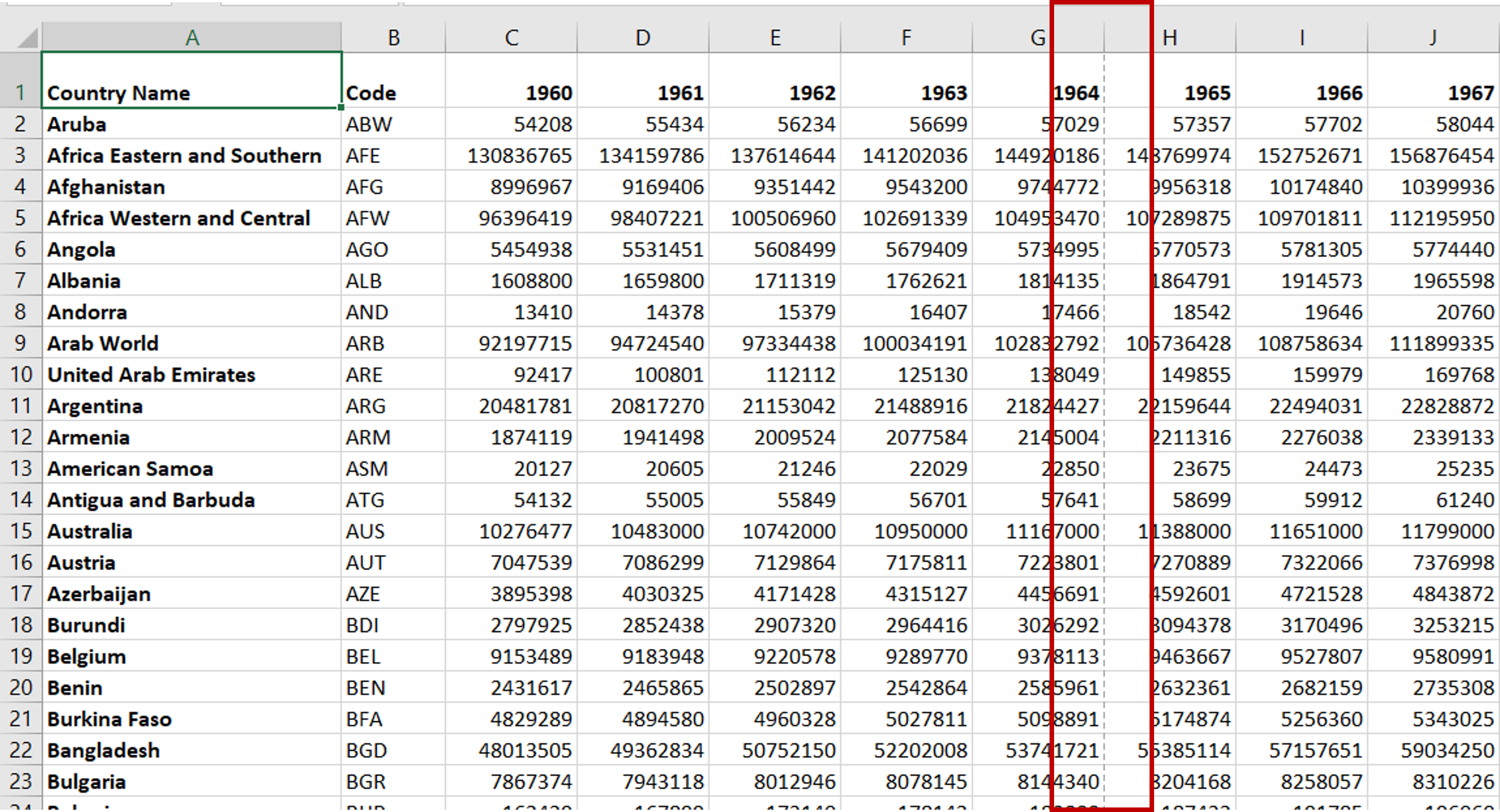 – Dashed lines indicate a page break
Step 2 – Open the Excel Options window
– Go to File > Options
Step 3 – Disable Show page breaks
– Select the Advanced option
– Scroll down to Display options for this worksheet
– Uncheck the Show page breaks box
Step 4 – Check that the lines have disappeared
– The dashed lines indicating the page break no longer appear