How to press enter in Excel and stay in the same cell
Pressing Enter in Excel and staying in the same cell means that after you have finished editing a cell, the active cell selection remains on the same cell. Staying in the same cell after pressing Enter can save time, increase productivity, and reduce the risk of errors when entering or editing data in Excel.
In our dataset, we have the results of students, including their names, marks, and status. To determine the status, we use an IF function. However, when we press Enter after typing the argument, the active cell selection moves to the next cell by default. To keep the selection in the same cell, we can use two methods that are explained below.
Method 1: Press enter in and stay in the same cell using the keys
Step 1 – Click on the Cell
Click on the cell where you want to stay while pressing the Enter key
Step 2 – Press the CTRL + ENTER key
After selecting the cell, press the CTRL key along with ENTER key in order to remain in the same cell
Method 2: Press enter in and stay in the same cell by changing the settings
Step 1 – Click on the File tab
Click on the File tab and a window will open
Step 2 – Click on Options
In the window, a list will appear on the left side
From this list, click on the Options and a dialog box will appear
Step 3 – Click on the Advanced option
In the dialog box, a list of options will appear on the left side
From this list, click on the Advanced option and a dialog box will appear
Step 4 – Untick the Move Selection option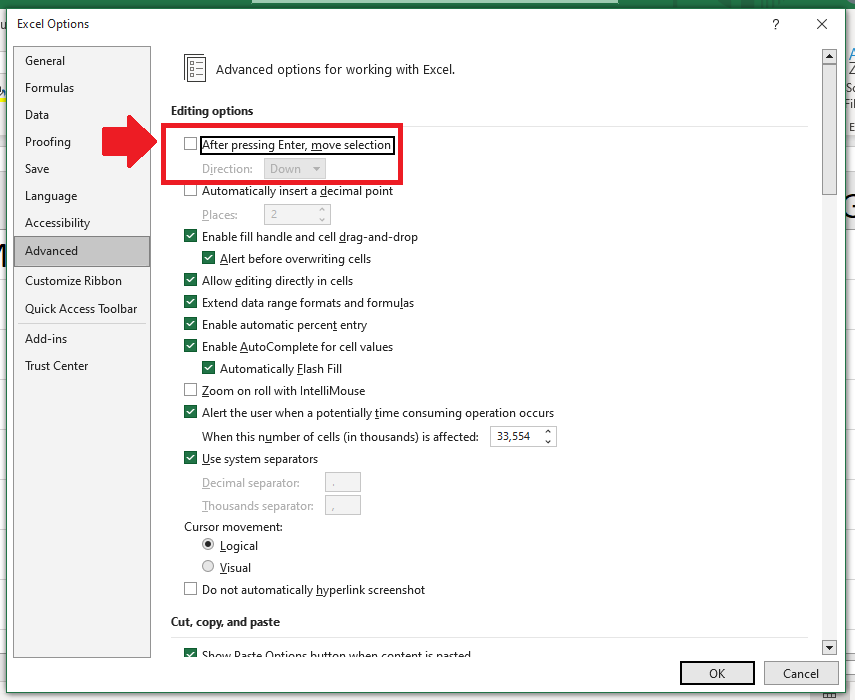 In the dialog box Untick the check box of "After pressing Enter move Selection"
Click on OK at the end of the dialog box to save the changes
Step 5 – Get the Result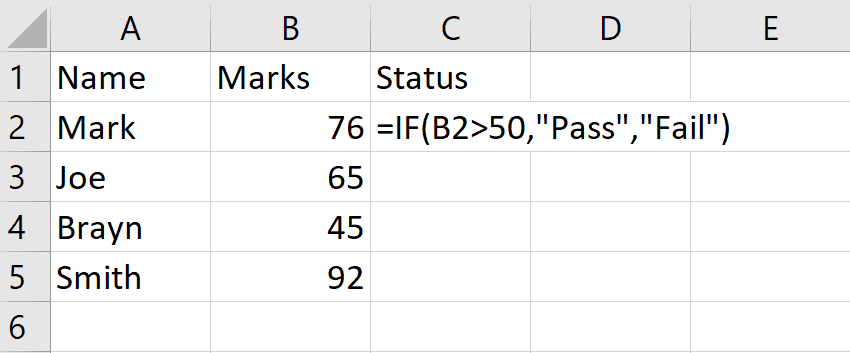 After saving the changes made in the dialog box, Press enter in the cell and remain in the cell