How To Open Embedded File In Excel
Excel is not just a tool for organizing data; it also offers the capability to embed files within your spreadsheets. Whether it's a Word document, a PDF, or even an image, embedding files can enhance your Excel files by providing additional context or supporting documentation. In this guide, we'll walk you through the process of opening these embedded files, ensuring that you can effortlessly access the information they contain.
Step 1 – Open A New Workbook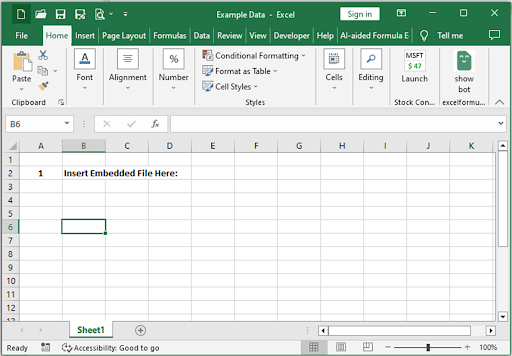 – Open a new workbook & click where you want to insert an embedded file.
Step 2 – Go To The Insert Tab

– Go to the Insert Tab, click on the Text Button and select Object.
Step 3 – Object Dialog Box

– Object Dialog Box will appear on your screen.
– Click on the Create From File Tab.
– Click on the Browse button.
Step 4 – Locate Your File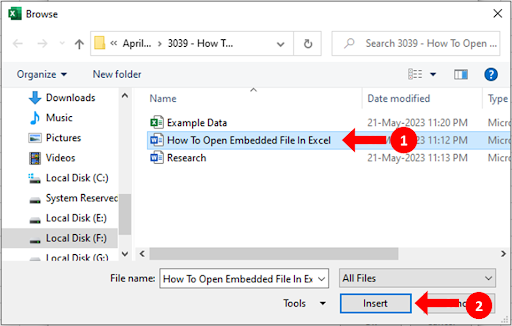 – Browse your file & click the insert button.
Step 5 – Link The File

– Check mark the Link To File & Display As Icon options.
– Click the OK button.
Step 6 – Open the embedded File

– The embedded file will be inserted into the excel sheet. 
– You can now double click on the file to open it and edit it from within Excel as shown.