How to merge cells in an Excel table
You can watch a video tutorial here.
Excel has several options for formatting text and numbers. It also has the provision to define a set of data as a Table. This is a useful feature especially when you need to create totals and calculated columns. It also becomes easy to add data and reference data when it is defined as a table. You can use the formatting options to change the way text and numbers are displayed in the table to improve its appearance. In an Excel table, you may want to merge cells to remove the ambiguity of the table heading. In Excel, it is not possible to merge cells when the data has been defined as a table. The table needs to be first converted back into a range. 
Step 1 – Select the table
– Select the table
Step 2 – Convert to Range
– Go to Table Design > Tools
– Click on Convert to Range
Step 3 – Confirm the conversion
– On the pop-up warning, click OK
Step 4 – Select the cells
– Select the cells to be merged
Step 5 – Navigate to the Merge menu
– Go to Home > Alignment
– Expand the Merge & Center menu
– Select Merge Cells
Step 6 – Acknowledge the warning
– Click OK on the warning
Step 7 – Check the result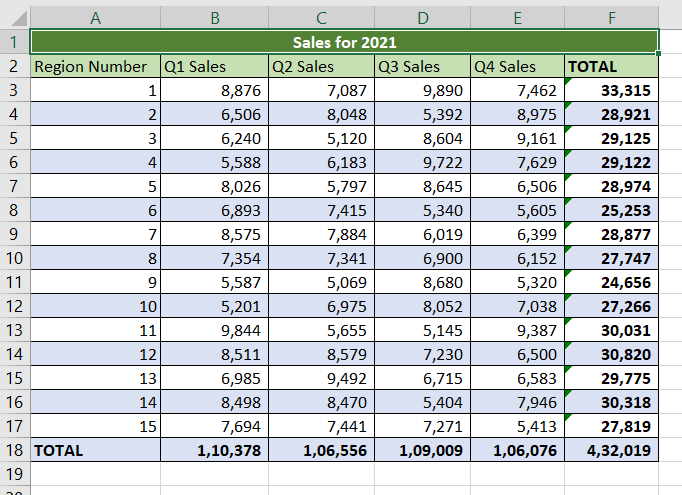 – The cells are merged