How to make a schedule in Excel
You can watch a video tutorial here.
The spreadsheet format of Excel lends itself to creating different types of lists and trackers. One tracker that is used both professionally and personally is a schedule. Microsoft Office provides templates that you can use or you can custom-build your schedule. 
Option 1 – Create your schedule
Step 1 – Create the columns
Define the columns to be the days of the week
Type the first 2 days and drag the fill handle to populate the remaining days
Step 2 – Create the rows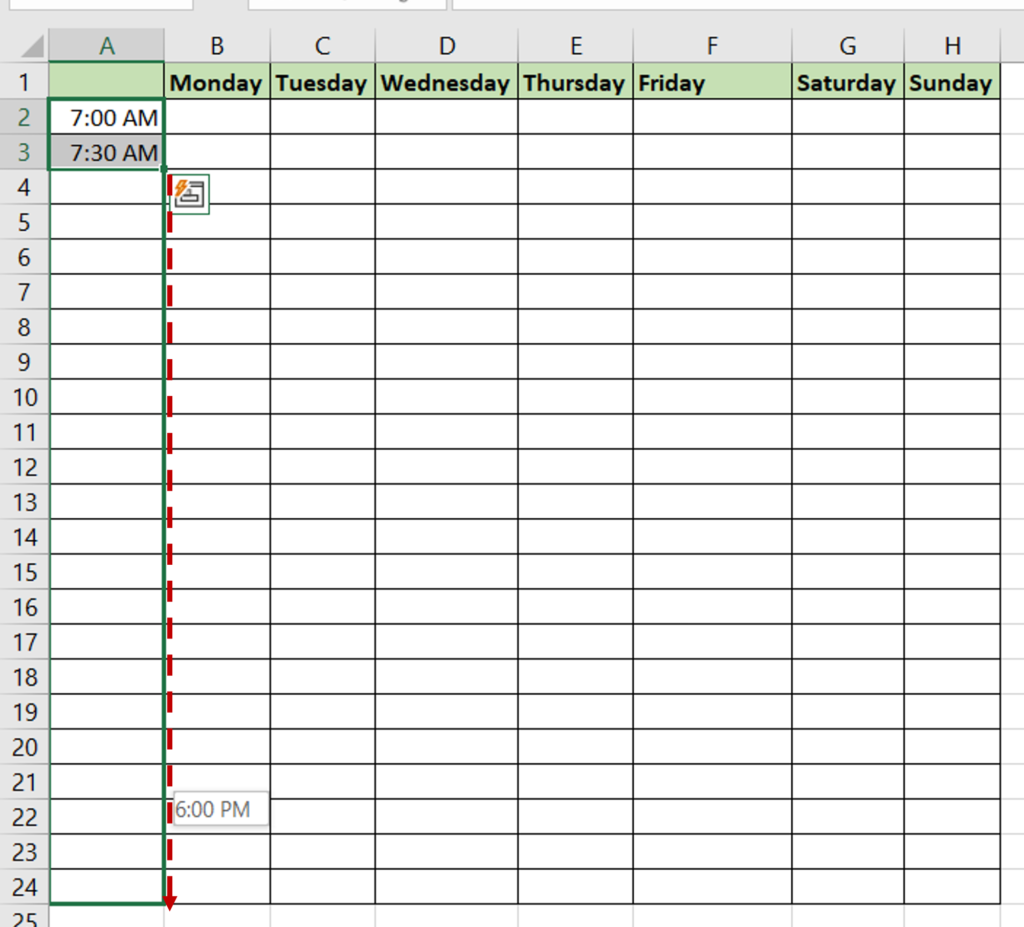 Define the rows to be the time slots
Type the first 2 values and then drag the fill handle to populate the rest of the time slots
Step 3 – Evenly space the columns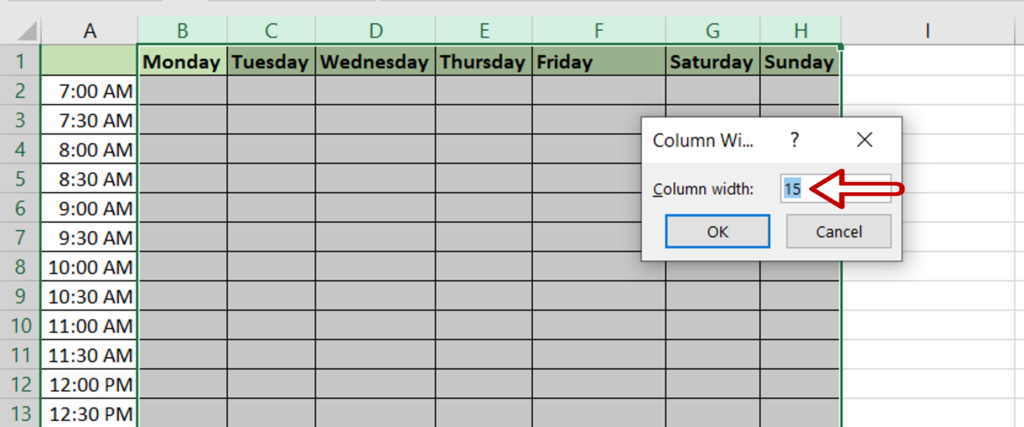 Select the columns
Right-click and select Column Width from the context menu
Enter 15 for the column width 
Step 4 – Enlarge the rows
Select the rows
Right-click and select Row Height from the context menu
Enter 25 for the row height
Step 5 – Fill in the schedule
Fill in the items for the schedule in the appropriate time slots
Where an item spans more than one time slot, merge the cells by selecting the cells and using the merge and alignment options from Home > Alignment
Color code the cells using the Fill Color option from Home > Font
Option 2 – Use a template
Step 1 – Find the template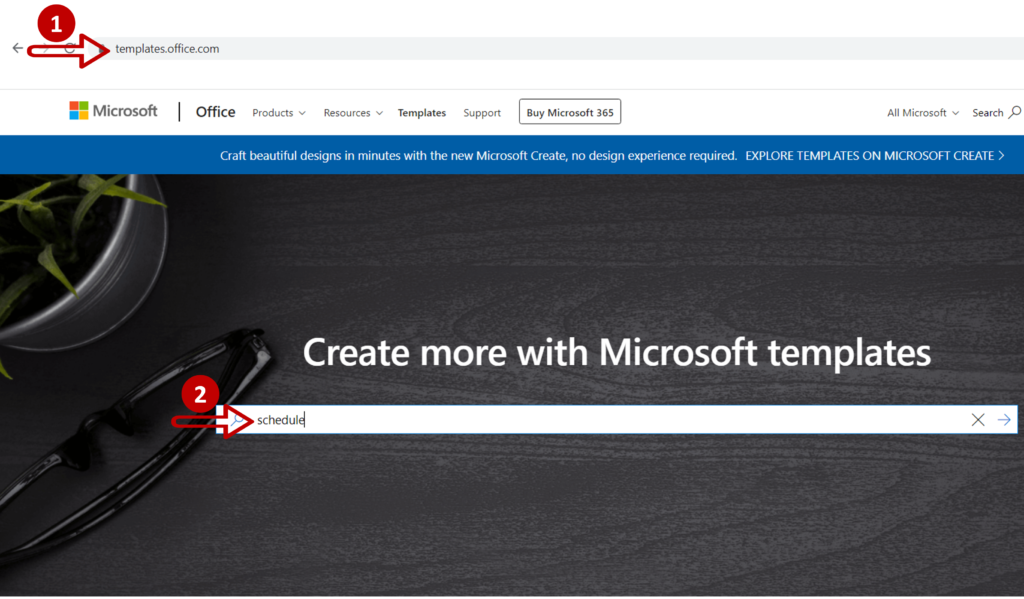 Type 'schedule' in the Search box
Press Enter
Step 2 – Choose a template
Select the 'My class schedule' template
Note: Certain templates are available only for Microsoft 365 subscribers
Step 3 – Download the template
Click Download
After the file has been downloaded, click on the up arrow to expand the menu
Click Open
Step 4 – Enable the file for editing
Click the Enable Editing button to use the sheet
Step 5 – Use the schedule
Follow the instructions to use the schedule