How to extract data from a website to Excel automatically
You can watch a video tutorial here.
In Excel, it is possible to link data from external sources such as other files, databases, applications, and websites. Instead of copying and pasting the data into an Excel sheet, a link can be created to the data source so that the data can be kept up-to-date. It is important to do this when the data in the source changes frequently. 
Step 1 – Get the data
– Select the cell where the data is to be inserted
– Go to Data > Get & Transform Data
– Click From Web
Step 2 – Enter the URL
– Paste the URL of the website
– Click OK
Step 3 – Access Web content
– Select Anonymous as the mode to access the web
– Click Connect
Step 4 – Select the data
– Select the element of the website to be loaded
– Click Load
Step 5 – Check the result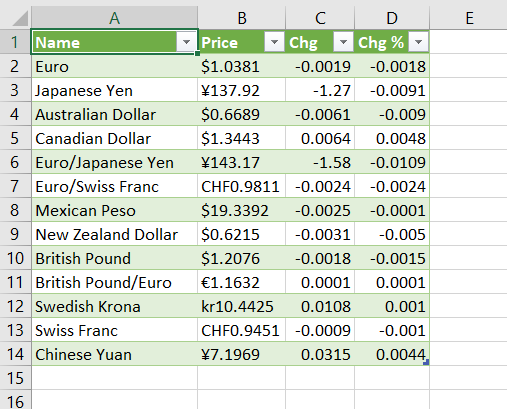 – The data from the website is extracted and loaded onto the sheet