How to copy two columns in Excel
Copying two columns in Excel means selecting and copying the data from two specific columns of a table or spreadsheet and pasting them into a new location or worksheet. copying two columns in Excel can help you work more efficiently, organize and analyze your data, and avoid errors.
The dataset we have includes the results of a class, which contains the names of students and their marks in different subjects. We wish to extract and copy only two columns – the first column containing student names and the second column containing marks in subjects. To do this, we will select these two columns, copy them, and then paste them into the desired location.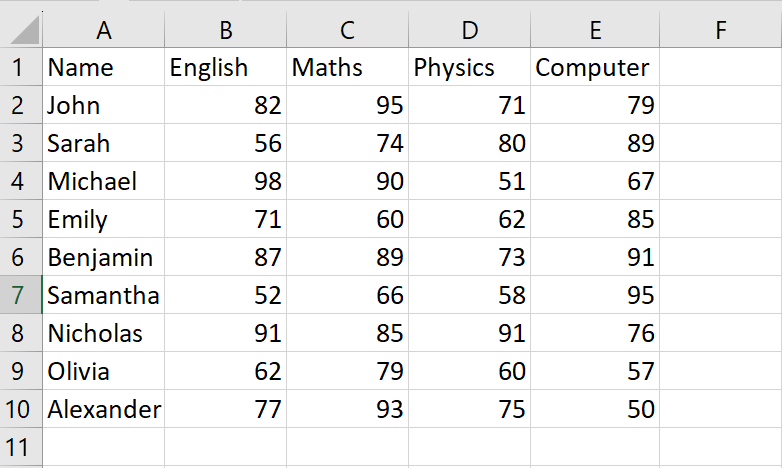 Method 1: Copy the Adjescent columns using the Clipboard group
Step 1 – Select the Columns
Select the Columns that you want to copy
To select the columns, click on the first cell of the first column you want to select and drag it till the last cell of the second column that you want to copy
Step 2 – Click on the Copy option
After selecting the columns, click on the Copy option in the Clipboard group of the Home tab,, and the columns will be copied
Step 3 – Select the Cell
After copying the columns, click on the cell where you want to paste the columns
Step 4 – Click on the Paste option
After selecting the cell, click on the Paste option in the Clipboard group of the Home tab to get the required result
Method 2: Copy the Adjescent columns using the Context menu
Step 1 – Select the Columns
Select the Columns that you want to copy
To select the columns, click on the first cell of the first column you want to select and drag it till the last cell of the second column that you want to copy
Step 2 – Open the Context menu
After selecting the columns, right-click on the selected range and a context menu will appear
Step 3 – Click on the Copy option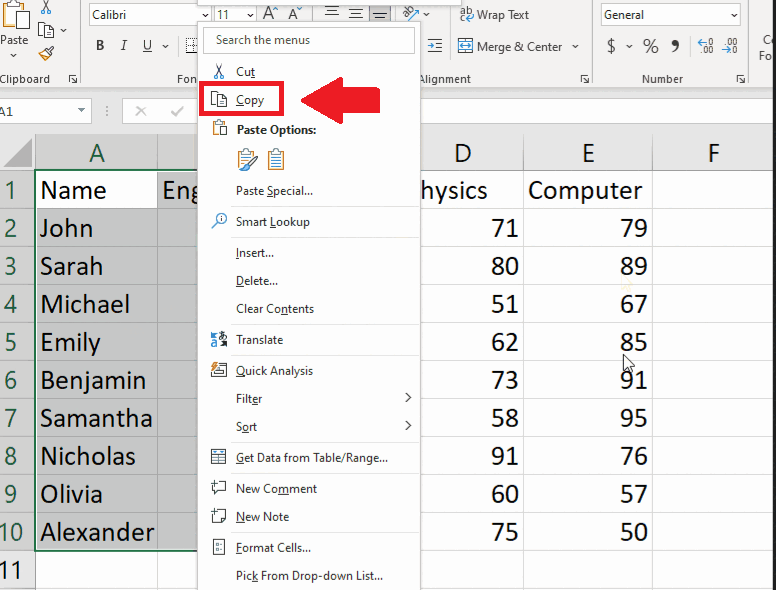 From the context menu, click on the Copy option and the selected columns will get copied
Step 4 – Select the Cell
After copying the columns, click on the cell where you want to paste the columns
Step 5 – Open the Context menu
After selecting the cell, click on the cell and a context menu will appear
Step 6 – Click on the Paste option
From the context menu, click on the Paste option to get the required result
Method 3: Copy the Non Adjescent columns using the Keys
Step 1 – Select the First Column
Select the first column that you want o copy
Step 2 – Select the second Column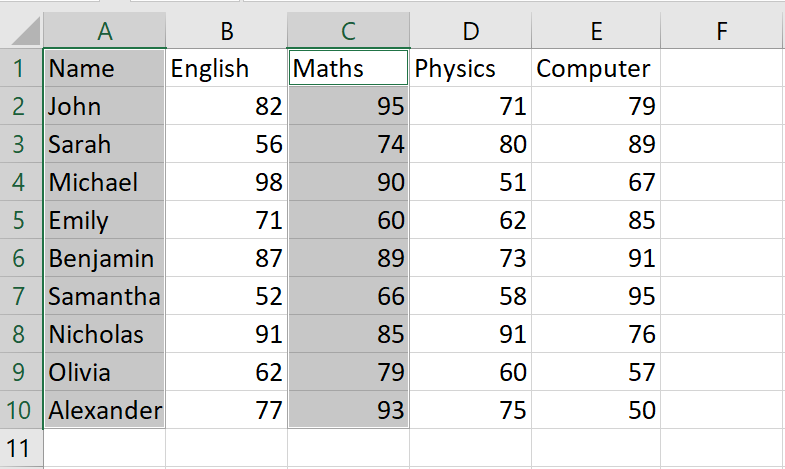 After selecting the first column, press the CTRL key
While pressing the CTRL key, select the second column
Step 3 – Copy the Selected column
After selecting the columns, press CTRL+C keys to copy the columns
Step 4 – select the Cell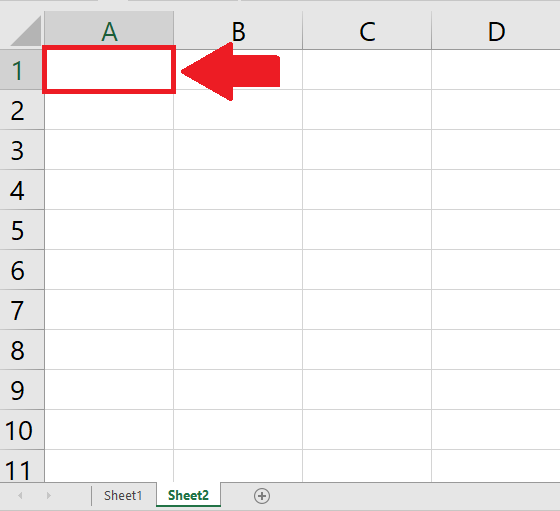 After copying thhe columns, click on the the cell where you want to paste the columns
Step 5 – Paste the columns
After selecting the cell, press the CTRL+V keys to get the required result