How to copy dates in Excel
Copying dates in Excel refers to the process of duplicating or replicating date values from one cell or range of cells to another. Copying dates in Excel is important because it saves time and effort by eliminating the need to manually input the same date values multiple times. This can be especially useful when working with large datasets that contain many date values.
Our dataset includes an attendance report for a shop, which contains the names of employees along with their attendance record, with the corresponding date listed next to the first name. We wish to duplicate the date for each employee throughout the column. To achieve this, we have five methods available that are explained below.
Method 1: Copy the Date using keys
Step 1 – Click on the Cell
Right Click on the cell that contains the date to be copied
Step 2 – Press CTRL+C keys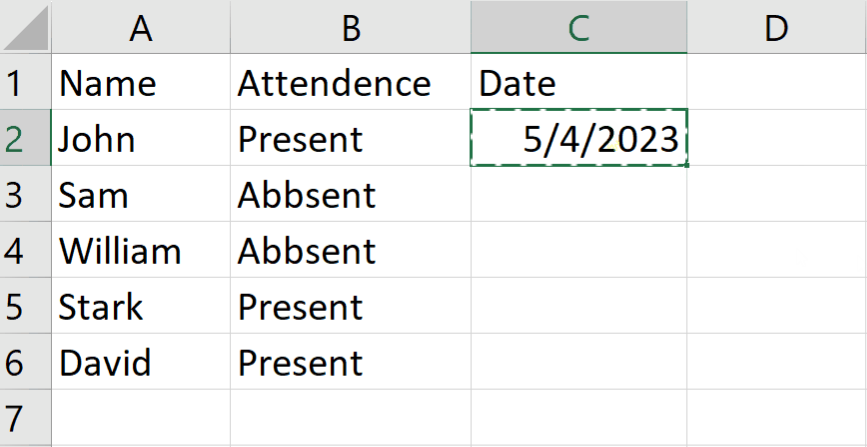 After selecting the cell, press the CTRL+C keys to copy the date
Step 3 – Select the Cell
After copying the date, click on the cell where you want to paste the copied the date
Step 4 – Press the CTRL+V keys
After selecting the cell where you want to paste the date, Press the CTRL+V keys to get the required result
Method 2: Copy the date using the Context menu
Step 1 – Click on the Cell
Right Click on the cell that contains the date to be copied
Step 2 – Open the Context menu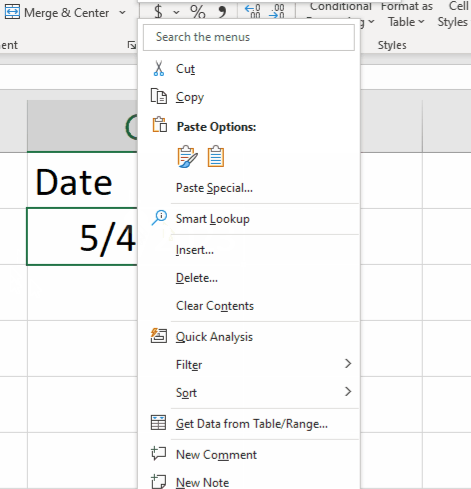 After clicking on the cell, right-click on the cell, and the context menu will appear
Step 3 – Click on the Copy option
From the context menu, click on the Copy option
Step 4 – Select the Cell
After copying the date, click on the cell where you want to paste the copied date
Step 5 – Paste the Date
After selecting the cell, right-click on the cell, and a context menu will appear
From the context menu, click on the Paste option to get the required result
Method 3: Copy the Date using the Home tab
Step 1 – Click on the Cell
Right Click on the cell that contains the date to be copied
Step 2 – Click on the Copy option
Click on the Copy option in the Clipboard group of the Home tab
Step 3 – Select the Cell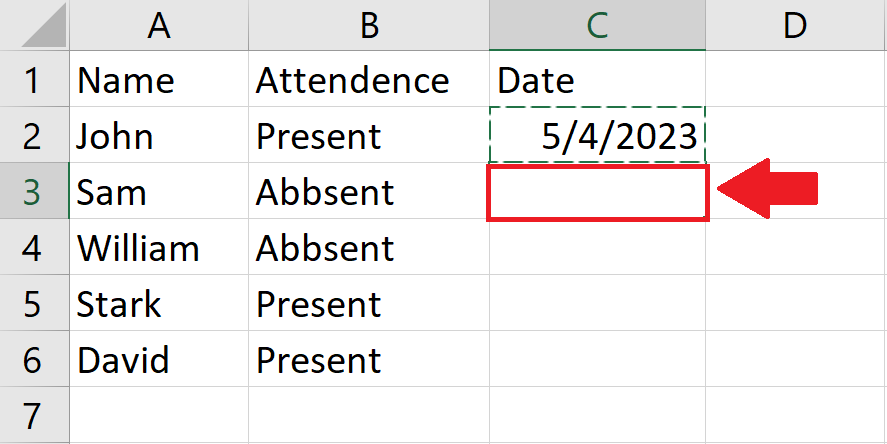 After copying the date, click on the cell where you want to paste the copied date 
Step 4 – Click on the Paste option
After selecting the cell where you want to paste the data
Click on the Paste option in the Clipboard group of the Home tab to get the required result
Method 4: Copy the Date by dragging the Cell
Step 1 – Click on the Cell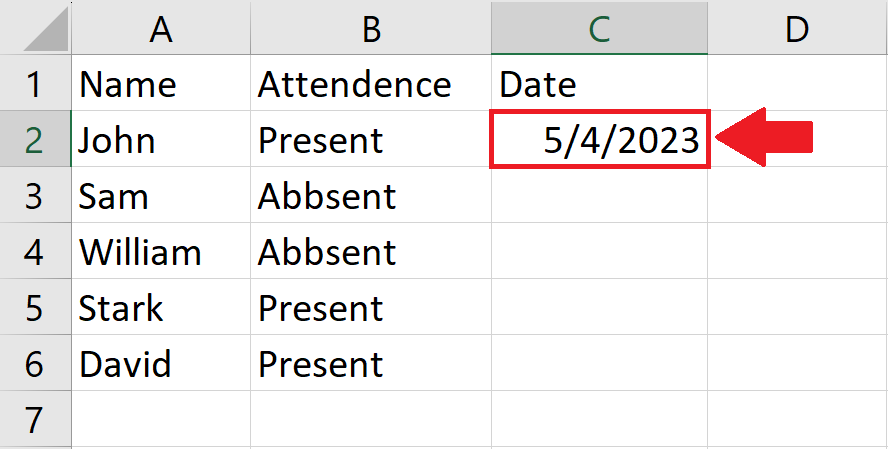 Right Click on the cell that contains the date to be copied
Step 2 – Drag the Cell
When you click on the cell, a plus sign will appear at the bottom right corner of the cell
Click on this symbol and drag it till where you want to copy the date
Step 3 – Click on the Auto fill option
After dragging the cel, click on the  Auto fill option at the right bottom corner of the last cell and a upside menu will appear
Step 4 – Click on the Copy Cell Option
From the drop up side menu, click on the Copy Cell Option to get the required result
Method 5: Copy the date by using the AutoFill option
Step 1 – Select the range of cells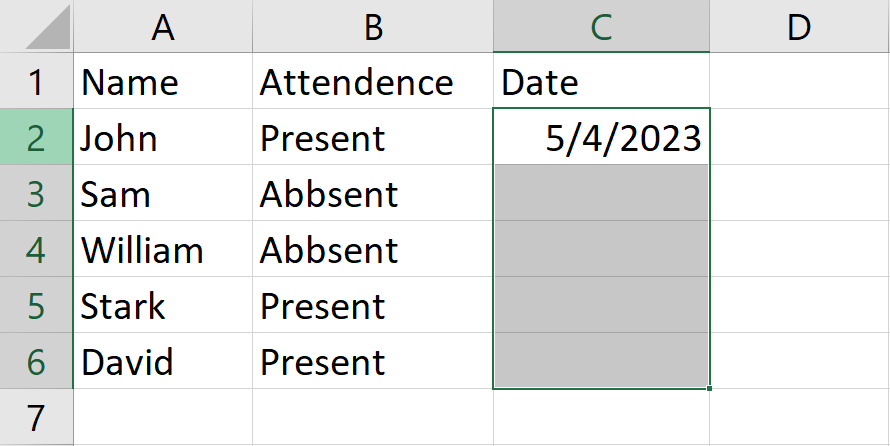 Select the range of cells where you want to copy the date along with the cell containing the date to be copied
Step 2 – Click on the Fill option
After selecting the range of cells, click on the Fill option in the Cells menu of the home tab and a dropdown menu will appear
Step 3 – Click on the Down option
From the dropdown menu, click on the Down option to get the required result