How to copy comments in Excel
In Excel, you can copy comments from one cell to another. Comments are notes you can attach to a cell to provide additional information about the data in the cell. the ability to copy comments in Excel is important because it allows users to efficiently and accurately provide additional information about the data in their spreadsheet.
Our dataset comprises restaurant reviews including the User ID (customer's ID) and their respective comments. We aim to Copy these comments and paste them into a separate column to make them visible. For this, we have two methods: the first involves using keyboard shortcuts, and the second involves using the copy function.
Method 1: Copy the Comment Using the shortcut keys
Step 1 – Click on the Comment Symbol
To open the comment, click on the comment symbol on the cell containing the cell
Step 2 – Select the comment
Select the comment you want to copy, you may copy the complete comment or a part of the comment
Here we have selected the complete comment because we want to copy the complete one.
Step 3 – Press the CTRL+C keys
After selecting the comment, press the CTRL+C keys to copy the selected comment
Step 4 – Select the cell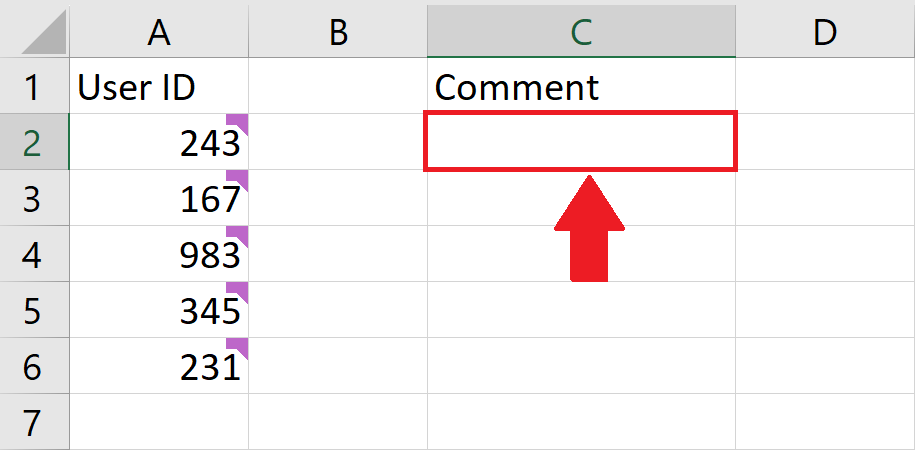 After copying the comment, click on the cell where you want to paste the copied comment
Step 5 – Press the CTRL+V keys

After selecting the cell, press the CTRL+V keys to get the required result
Method 2: Copy the Commenrt using the Copy option
Step 1 – Click on the Comment Symbol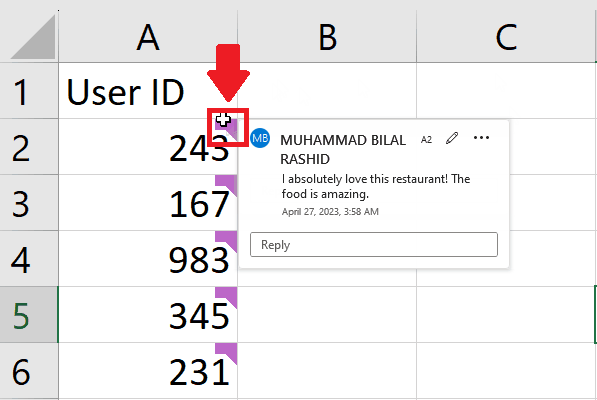 To open the comment, click on the comment symbol on the cell containing the cell
Step 2 – Select the comment
Select the comment you want to copy, you may copy the complete comment or a part of the comment
Here we have copied the complete comment
Step 3 – Right Click on the Comment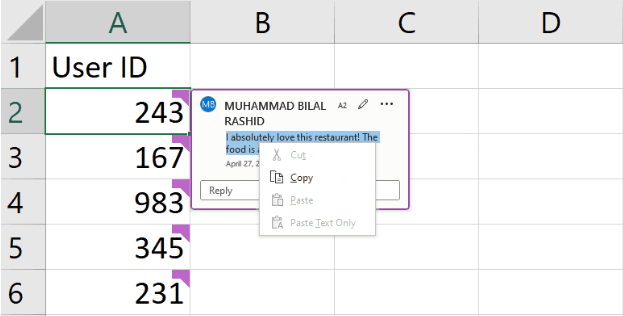 Right-click anywhere in the selected area of the comment and a drop-down menu will appear
Step 4 – Click on the Copy option
From the drop-down menu, click on the Copy option to copy the comment
Step 5 – Select the cell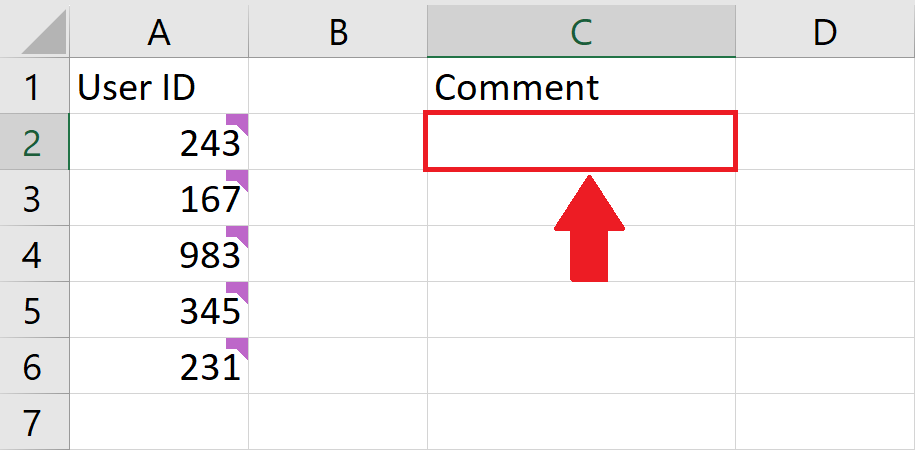 After copying the comment, click on the cell where you want to paste the copied comment
Step 6 – Paste the Comment
After selecting the cell, click on the cell and a context menu will appear from this menu, click on the Paste option to get the required result