How to copy a chart from Excel to PowerPoint
Copying a chart from Excel to PowerPoint means that you are taking a chart or graph that you have created in Microsoft Excel and pasting it into a Microsoft PowerPoint presentation. This is a common way to present data or visualizations in a professional setting.
Our dataset contains a graphical representation of the composition of air in the atmosphere, which is currently in the form of an Excel graph. We need to transfer this graph to a presentation in PowerPoint. There are three ways to do this – using the taskbar, keyboard shortcuts, or the context menu.
Method 1: Copy and Paste the graph using the clipboard options
Step 1 – Select the Graph
Click on the graph in Excel to select it
Step 2 – Click on the Copy option
After selecting the graph, click on the Copy option in the Clipboard group of the Home tab
Step 3 – Select the place to Paste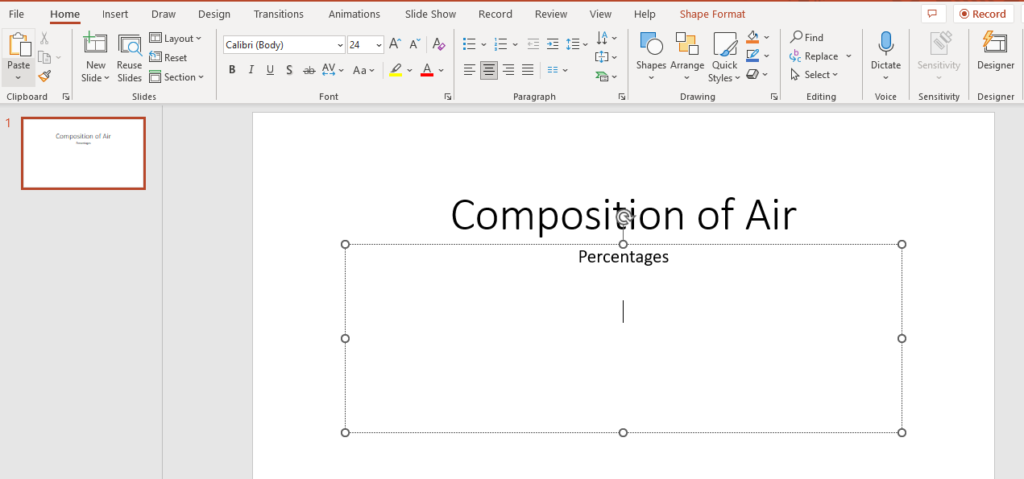 Right-click on the place where you want to paste the copied graph into PowerPoint
Step 4 – Click on the Paste option
After selecting the place for pasting, click on the Paste option to get the required result
Method 2: Copy and Paste the Graph by using the Keys
Step 1 – Select the Graph

Click on the graph in Excel to select it
Step 2 – Press the CTRL+C keys
After selecting the graph, press the CTRL+C keys to copy the graph
Step 3 – Select the place to Paste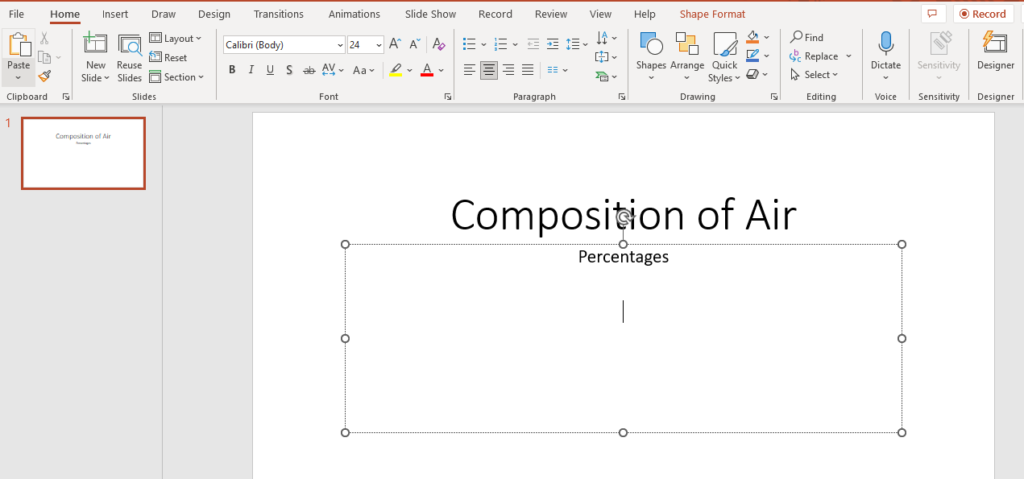 Right-click on the place where you want to paste the copied graph into PowerPoint
Step 4 – Press the CTRL+V keys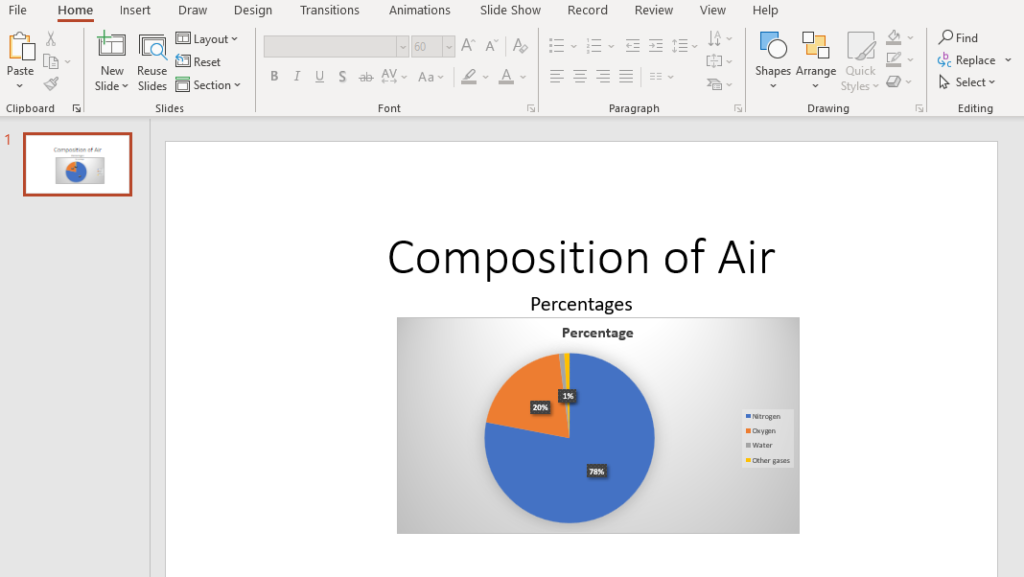 After selecting the place where you want to paste the graph, press the CTRL+V keys to get the required result
Method 3: Copy and Paste the Graph using the Context menu
Step 1 – Select the Graph

Click on the graph in Excel to select it
Step 2 – Copy the graph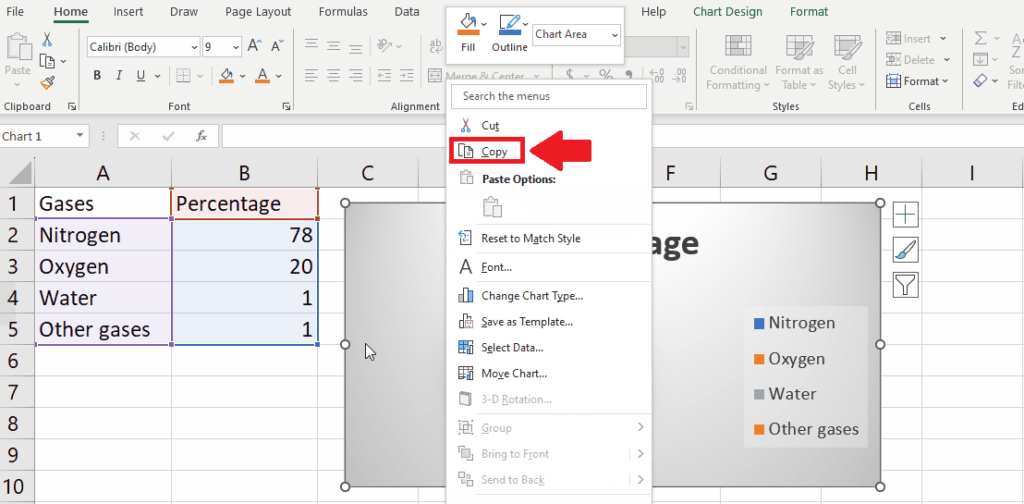 After selecting the graph, copy it
To copy, right-click on the graph and a context menu will appear
From this context menu, click on the Copy option
Step 3 – Select the place to Paste
Right-click on the place where you want to paste the copied graph into PowerPoint
Step 4 – Paste the Graph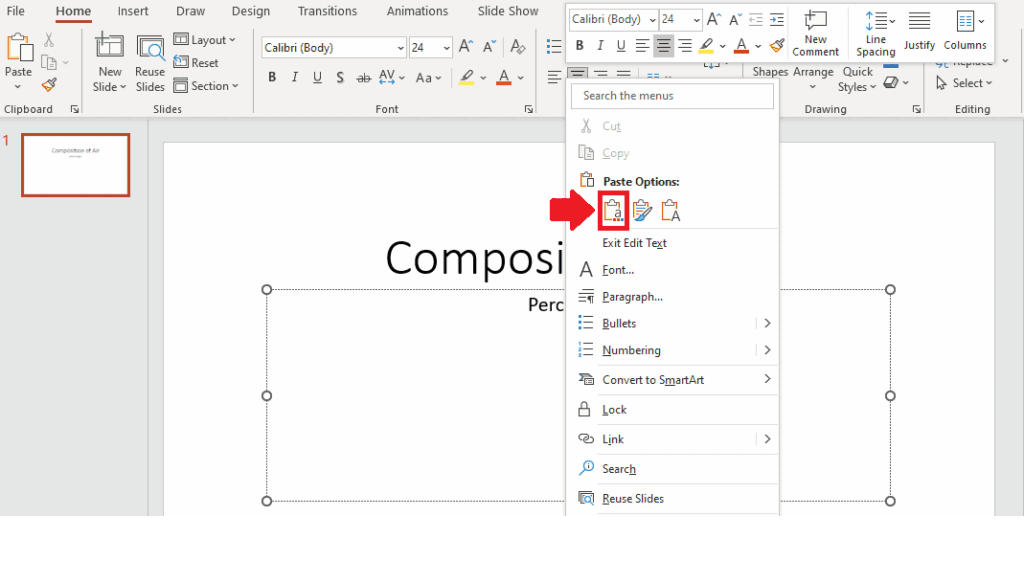 After selecting the place, right-click on it and a context menu will appear
From this menu, click on the Paste option to get the required result