How to convert Word document to an Excel file
In this tutorial we will learn how to convert a Word Document to an Excel file. To convert a word file to an excel file we have to convert the word file into plain text file. The conversion process from Word to Excel may not be perfect and some manual formatting may be required. Since Microsoft Word and Microsoft Excel are completely different files. If the data in the Word document is complex or contains formulas, it may not convert accurately. In such cases, you may need to manually re-enter the data into Excel.
Microsoft Excel is a spreadsheet software developed and published by Microsoft. It is part of the Microsoft Office suite and is available for Windows and macOS operating systems. Excel allows users to create, edit and format spreadsheets, which can be used to organize, analyze and present data in a clear and concise manner. With Excel, users can create simple to complex formulas and functions, create charts and graphs, and use pivot tables to analyze and summarize data.
Step 1 – Go to the File Tab in the menu bar
– In the word document go to the File tab in the menu bar.
Step 2 – Click on Save as
– Click on the Save as option.
Step 3 – Click on Browse
– Click on the Browse option.
Step 4 – Save the Word Document as Plain Text
– Click on the arrow on the right end of the save as type option.
– A drop-down menu will appear, select Plain Text .
– Click on save .
Step 5 – Click on OK
– Click on OK in the File Conversion dialog box.
Step 6 – Open Excel and Locate Data tab
– Open Microsoft Excel.
– Go to Data Tab in the menu bar
Step 7 – Click on From Text/CSV
– Click on the From Text/CSV option in the Get and Transform data section.
Step 8 – Import the Plain Text File
– Select the file saved as Plain text in the Import Data dialog box.
– Click on Import.
Step 9 – Click on Load to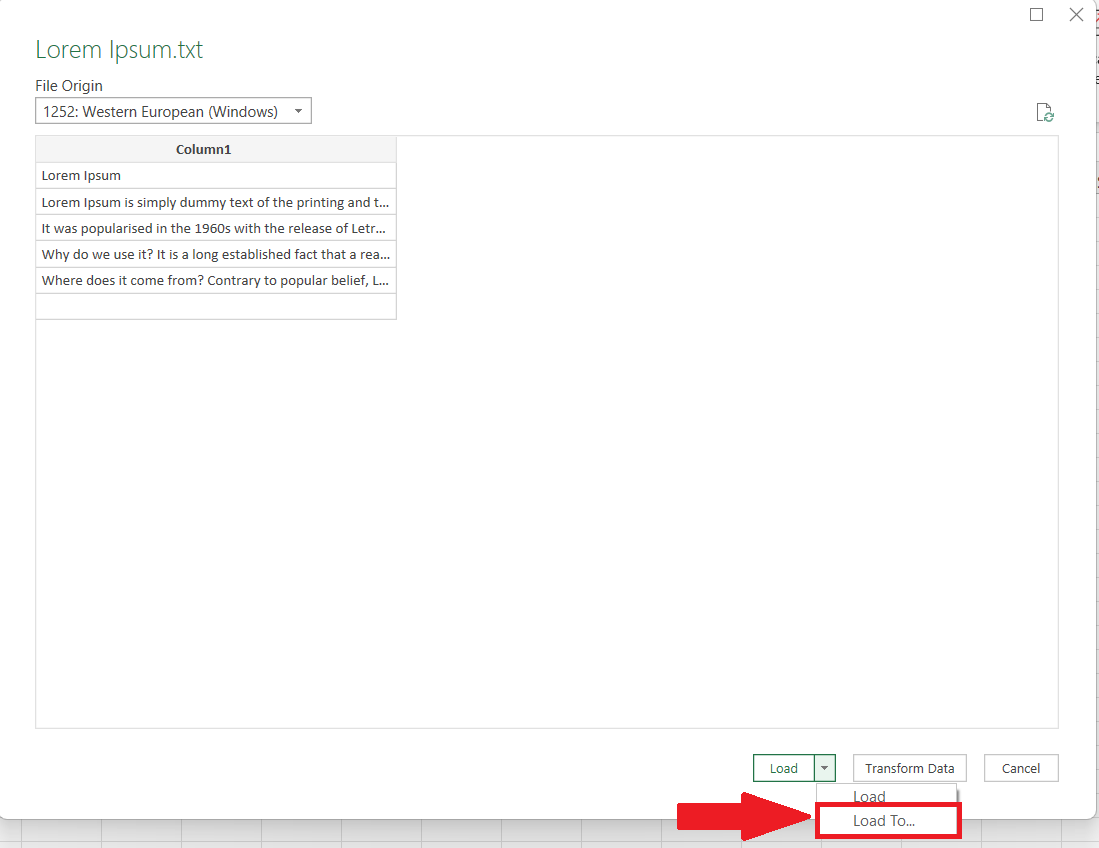 – A dialog box will appear after importing the plain text file.
– Click on the arrow next to the Load option.
– Select Load to.
Step 10 – Enter the targeted Location to load the Data
– Click on the Existing worksheet option.
– Enter the address of the targeted cell where you want to import the data.
– Click on OK. The word document will be converted to an Excel file.