How to convert  PDF to an Excel file
In this tutorial we will learn how to convert a PDF file into an Excel file. PDF to Excel conversion refers to the process of extracting data from a PDF file and converting it into a Microsoft Excel spreadsheet. This allows users to edit, sort, and analyze the data in Excel, rather than being limited to simply viewing the information in a PDF format. The conversion process can be done through a variety of methods, including online OCR services, desktop OCR software, and built-in OCR features in Microsoft Office. The accuracy of the conversion will depend on the quality of the original PDF file, as well as the OCR technology being used. The resulting Excel file will contain the extracted data in a grid-like format, allowing users to perform various data analysis tasks, such as sorting, filtering, and creating charts and graphs.
Microsoft Excel is a spreadsheet software developed and published by Microsoft. It allows users to organize, analyze, and manipulate data in a grid-like format. It features a wide range of formulas and functions, charts and graphs, and pivot tables for data analysis. Excel is widely used for tasks such as financial analysis, budgeting, and tracking of sales and expenses.
Step 1 – Open the PDF file & Click on the Convert option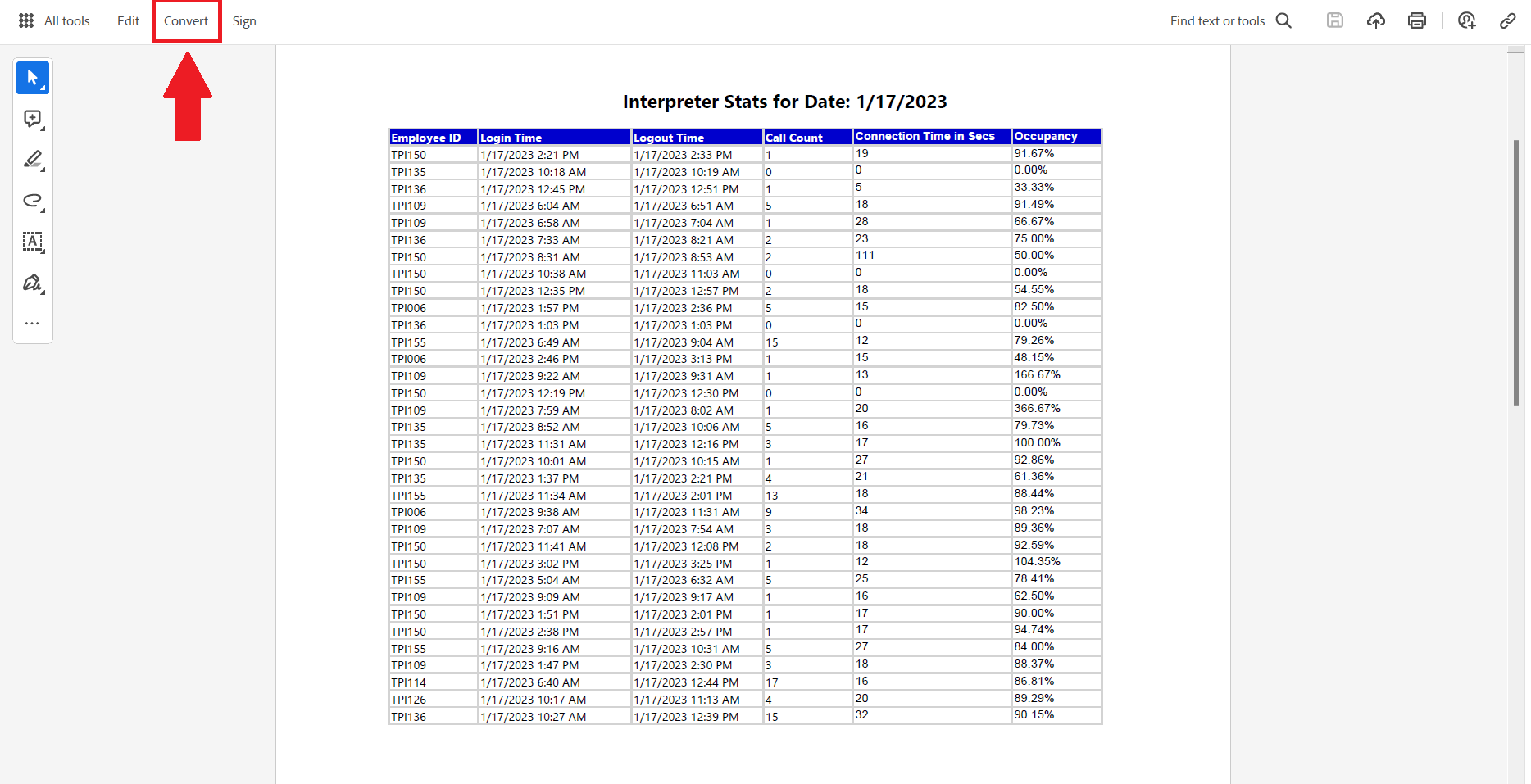 – Open the PDF file which you want to convert into an Excel workbook.
– Click on the Convert option in the menu bar.
Step 2 – Select Microsoft Excel
– Select the Microsoft Excel option in the Export PDF to section.
Step 3 – Click on Convert to XlSX
– Click on the Click on Convert to XLSX above the other option section.
Step 4 – Click on Choose a different folder
– Click on choose a different option to save the converted file at the desired location.
Step 5 – Select a location and Click on save
– Select the desired location and click on save.
– The file will now be converted and will be saved as an Excel file.
– Open the file from the saved location.
Note:
This feature may not be available in all versions of Adobe Acrobat DC. The version used here is Adobe Acrobat version 22.003.20314. You may also use online OCR tools but they might risk your personal data. Desktop solutions are always recommended so it is better to use Adobe Acrobat.