How to center a worksheet horizontally in Excel
You can watch a video tutorial here.
When printing an Excel sheet, the data must be formatted so that it is properly aligned on the page. One of the formatting options is to center the worksheet horizontally so that the output looks neat. 
Step 1 – Open the print menu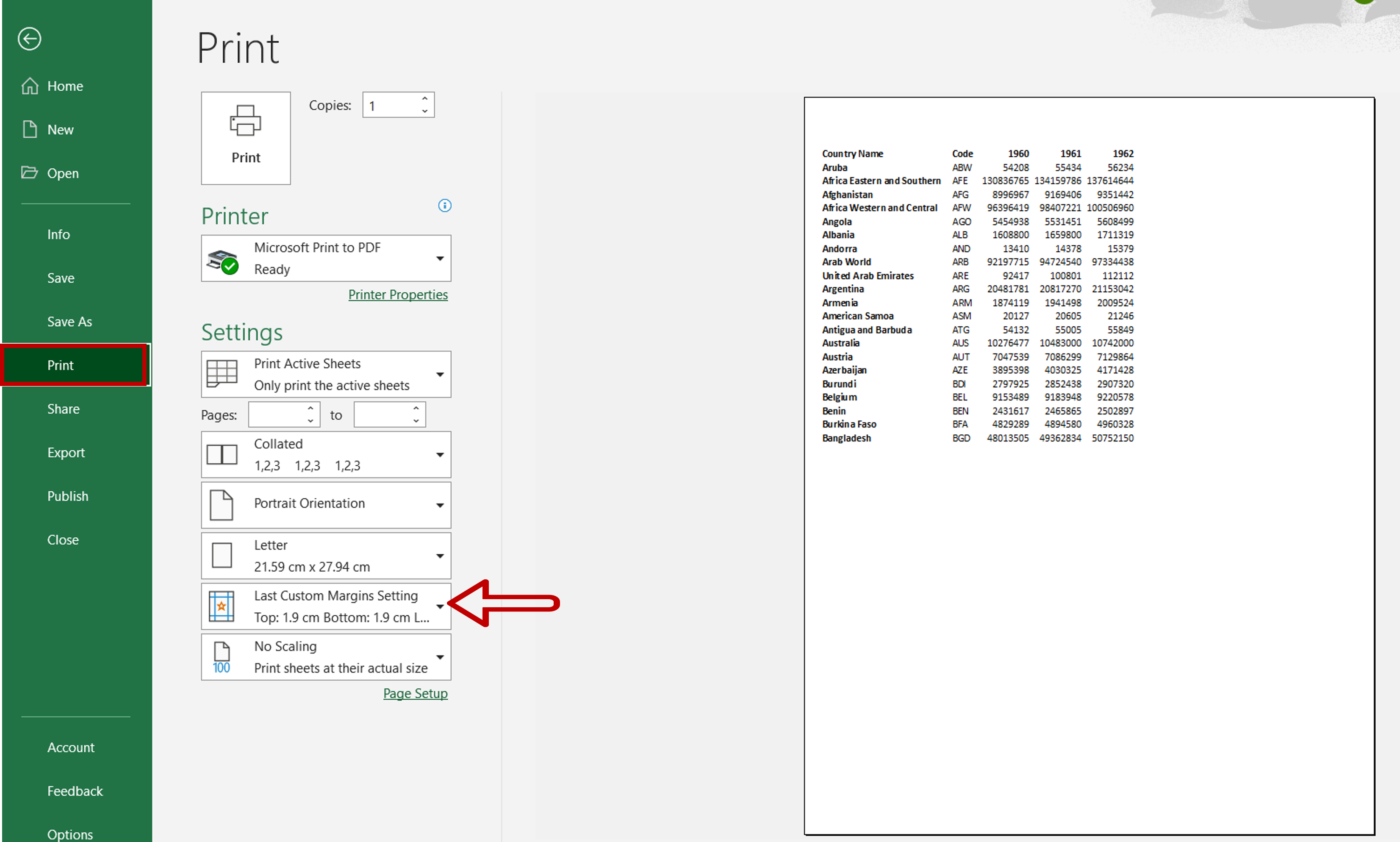 – Go to File > Print
– The print preview is displayed
Step 2 – Open the Page Setup window
– Expand the margins menu and select Custom Margins
Note: The Page Setup window can also be opened by using the menu Page Layout > Margins > Custom Margins or by clicking on the Page Setup link in the Print window
Step 3 – Center the sheet horizontally 
– Under the Center on page option, choose Horizontally
Step 4 – Check the result
– The data has been aligned horizontally on the page