How to zoom out on Google Sheets
You can watch a video tutorial here.
When working with a Google worksheet, you may need to minimize the sheet to get a better overall view of the sheet. If you have magnified the sheet and need to return it to the normal view, you will have to zoom out.  There are 2 ways of doing this using the Zoom options in Google Sheets. 
Option 1 – Use the Zoom button on the toolbar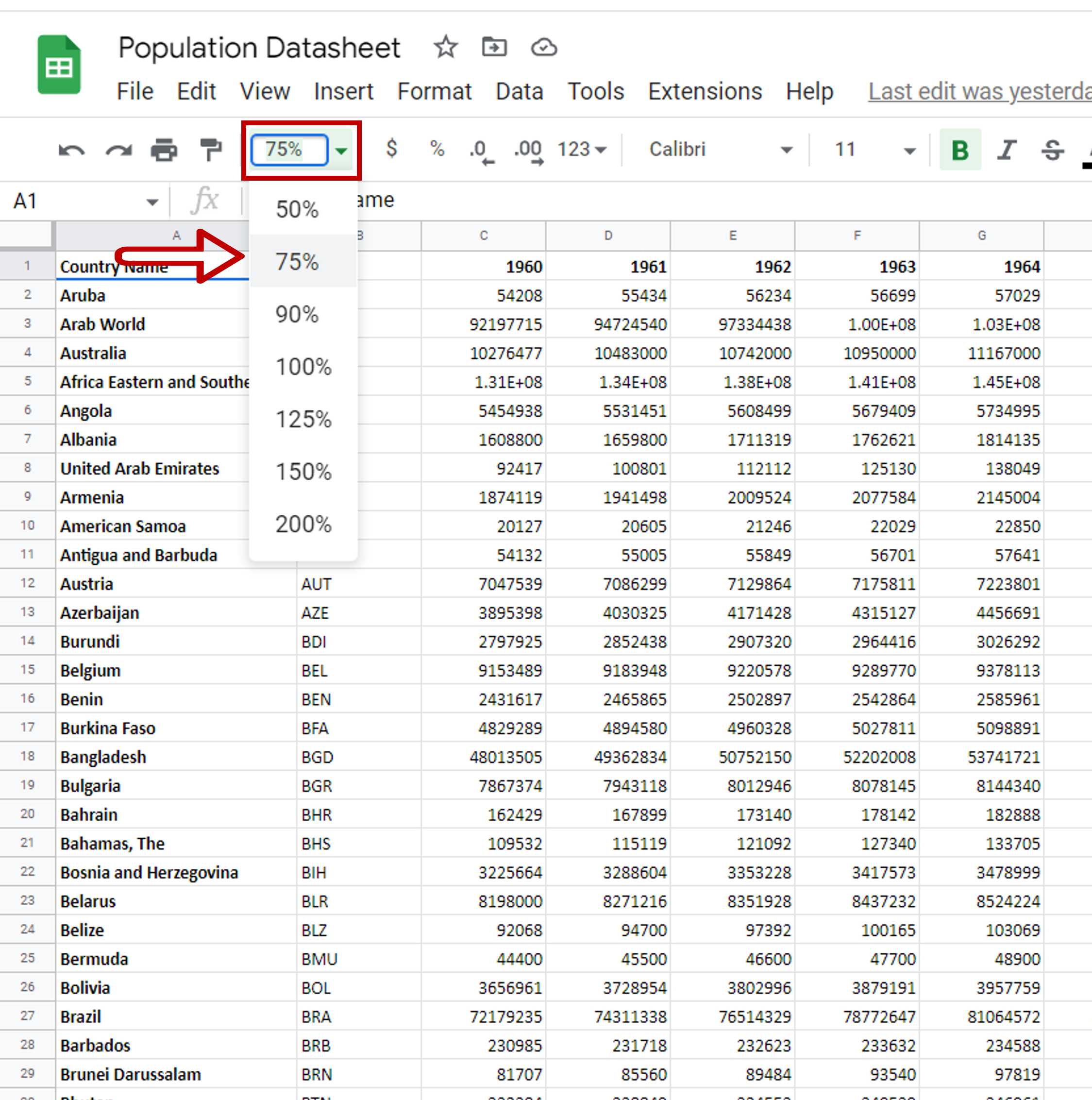 – Click on the Zoom button on the toolbar
– Select one of the preset minimizing percentages from the drop-down list
Option 2 – Use the View menu option 
– Go to View > Zoom
– Select one of the preset minimizing percentages from the list