How to refresh a pivot table in Google Sheets
You can watch a video tutorial here.
Pivot tables are one of the most useful tools in Google Sheets for summarizing and analyzing data. You can use pivot tables to create summaries of data that count, sum or average the columns. In Google Sheets, each time the data source for the pivot table is updated, the pivot table gets updated automatically. If the data in the pivot table is not being refreshed, there are a couple of things that you can check. 
Option 1 – Check the filters
Step 1 – Look at the problem
The StateCode 'AM' does not reflect in the pivot table
Step 2 – Edit the pivot table
Hover over the pivot table
When the Edit button appears, click on the button
Step 3 – Check the Filter
Expand the menu under Status in the StateCode filter
The 'AM' state is unchecked
Step 4 – Remove the filter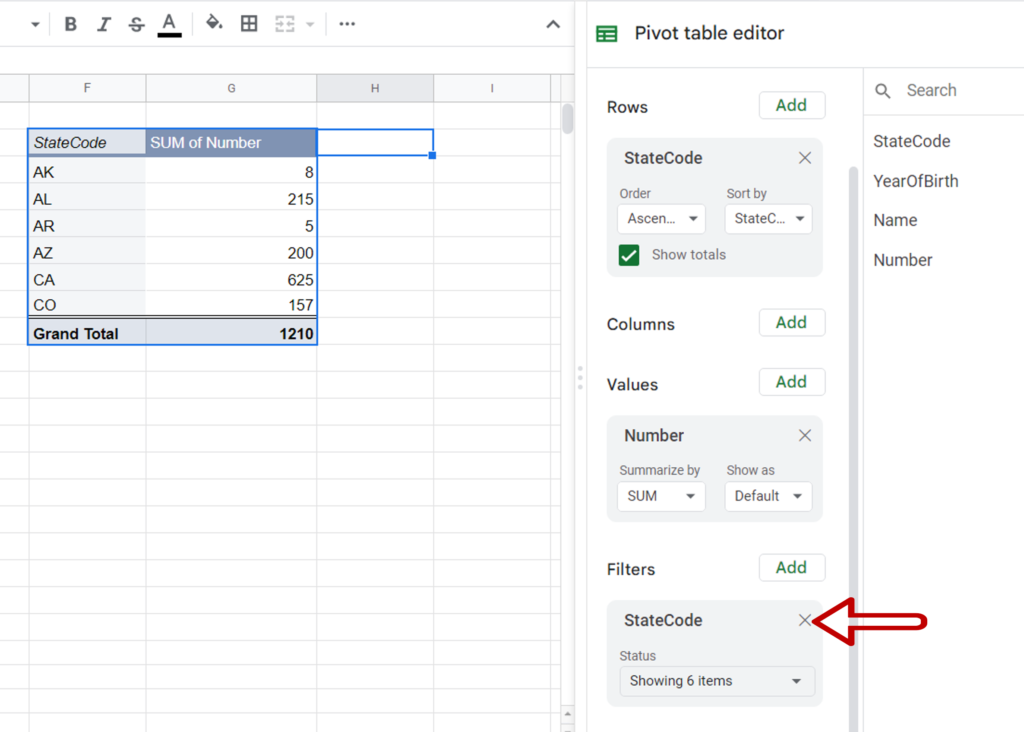 Click the cross on StateCode filter box to close it
Step 5 – Check the result
All the data is displayed
Option 2 – Check the data range
Step 1 – Look at the problem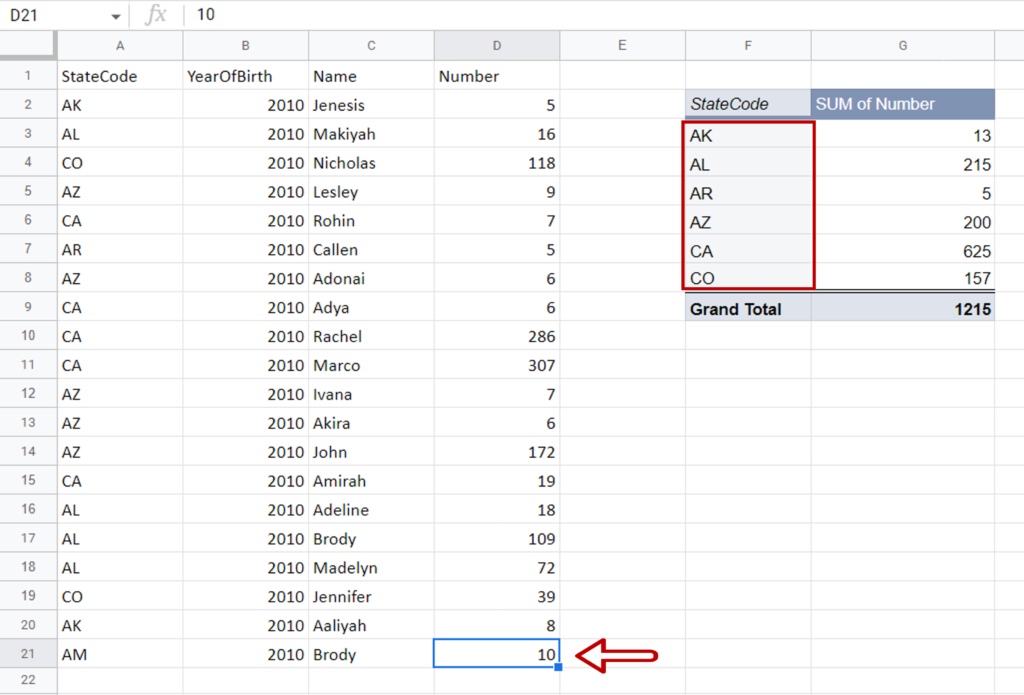 The StateCode 'AM' does not reflect in the pivot table
Step 2 – Edit the pivot table
Hover over the pivot table
When the Edit button appears, click on the button
Step 3 – Check the Range
Check the range of the data source
Row 21 is not included in the range
Step 4 – Change the range
Increase the range of the data source to include Row 21
Click OK
Step 5 – Check the result
All the data is included in the pivot table