How to make Google Sheets editable
You can watch a video tutorial here.
Google Sheets is popular because of its spreadsheet format and the ability to easily share the file with others. When you create a file in Google Sheets, as the author you have all the rights to edit the sheet. When you have a file that you want to make editable by others, you can set the permissions either at the sheet/range level or when sharing the file.
Option 1 – Make a sheet editable
Step 1 – Open the Protected sheets and ranges box
Go to Data > Protect sheets and ranges
Step 2 – Access the permissions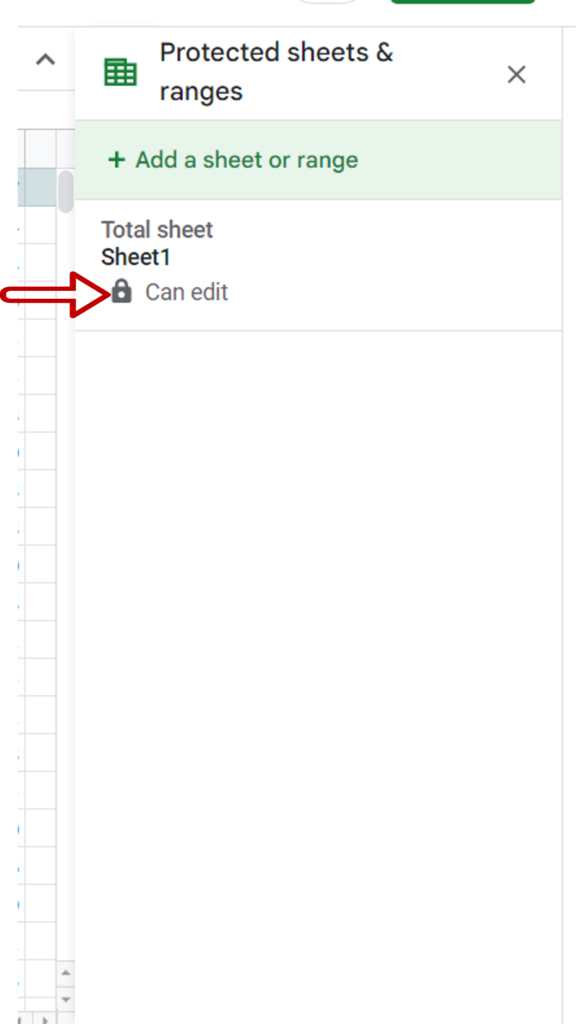 Click on Can edit for Sheet1
Step 3 – Open the Range editing permissions box
Select Change permissions
Step 4 – Set the permissions
Select 'Custom' under Restrict who can edit this range
Add the email addresses of those who can edit the file under Add editors:
Click Done
Click Done again to exit the permissions
Close the pane
The users will be able to log in and edit the file
Option 2 – Share the file
Step 1 – Open the Share box
Click on the Share button
Step 2 – Add the email addresses
Under General access choose 'Restricted'
Enter the email of the person who can edit the file
Click Done
Repeat the above for each email address
Step 3 – Send notification
Make the access type 'Editor'
Click Notify people
Click Send
A notification will be sent to the email address
The user can access and edit the file