How to highlight text in Google Sheets
You can watch a video tutorial here.
Google Sheets provides many ways to format text. You may want to draw the reader's attention to a particular piece of information on a sheet by highlighting the text. Google Sheets does not provide a way to highlight the text alone, but there are 2 ways in which you can make the text stand out. One is to change the color of the cell and the second is to change the color of the text.
Option 1 – Change the color of the cell
Step 1 – Open the color palette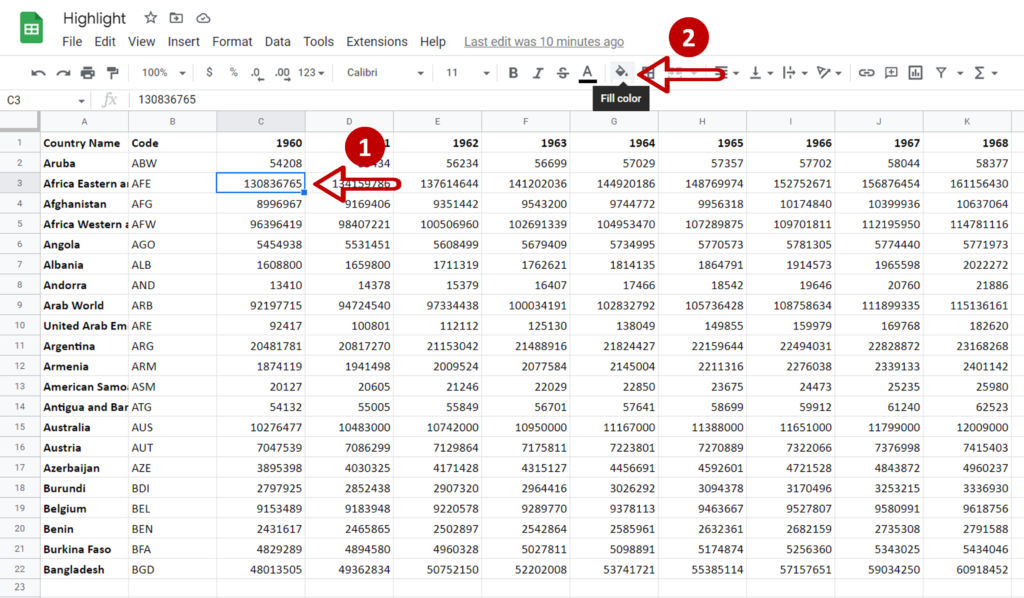 Select the cell containing the text to be highlighted
Click on the Fill color button on the ribbon
Step 2 – Select a color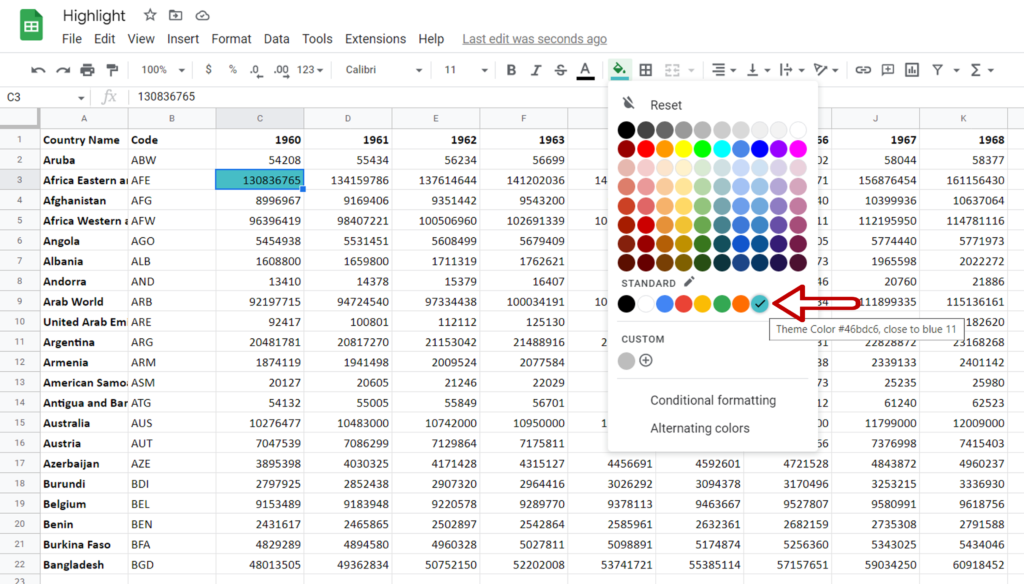 Choose a color from the palette by clicking on it
Step 3 – Check the result
The background of the cell changes to the chosen color
The text is now highlighted
Option 2 – Change the color of the text
Step 1 – Open the color palette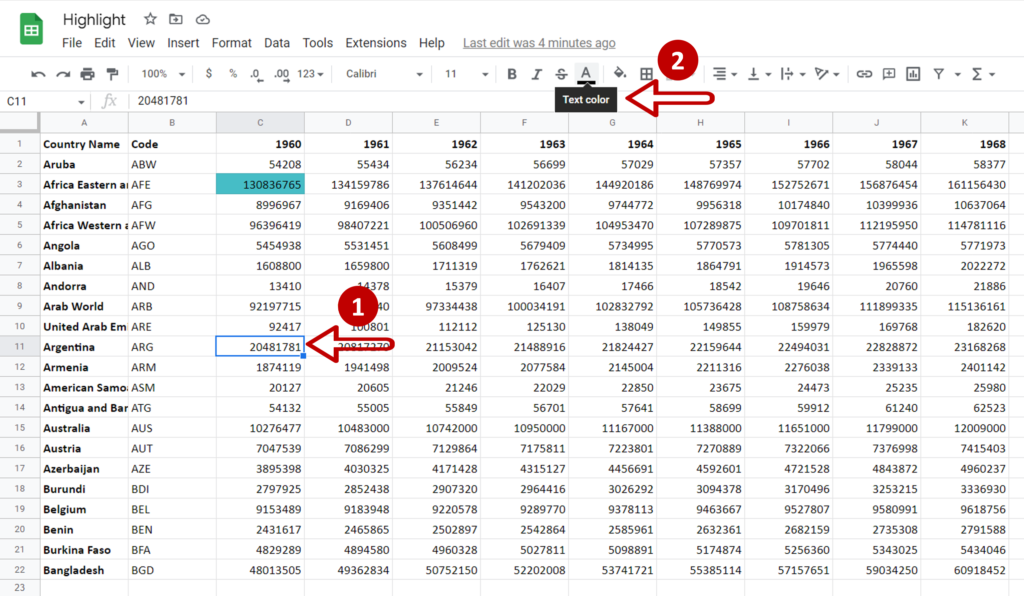 Select the cell containing the text to be highlighted
Click on the Text color button on the ribbon
Step 2 – Select a color
Choose a color from the palette by clicking on it
Step 3 – Check the result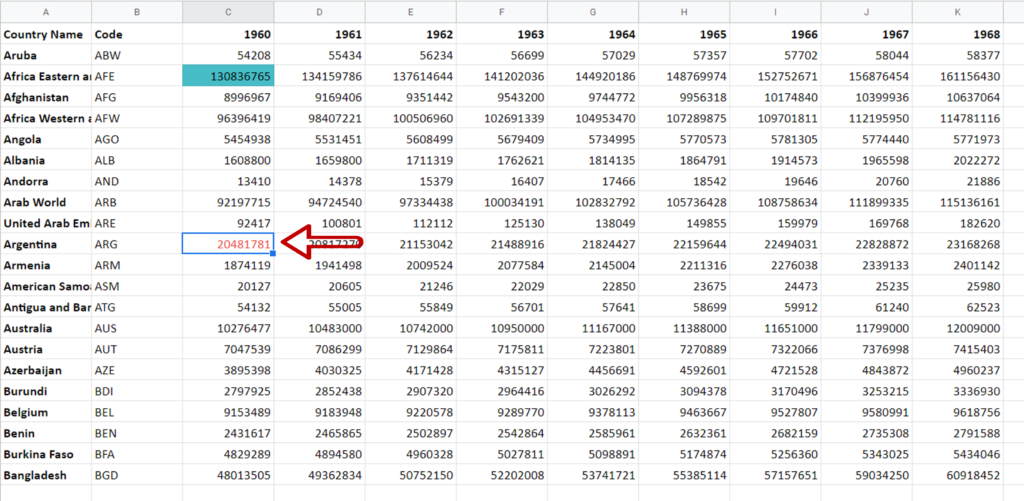 The color of the text changes to the chosen color
The text is now highlighted